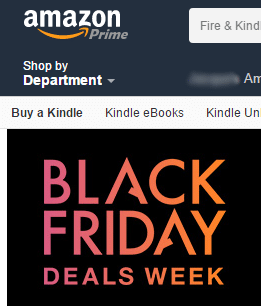 Staying Secure While Shopping Online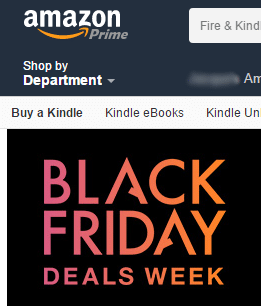 With the rising chaos of Black Friday, more people are turning to online shopping – especially for Cyber Monday, the internet's own version of Black Friday. So how do you keep safe while shopping online? We have a few tips to help.

When shopping online, avoid using public computers and public WiFi. Those networks aren't very secure, and it may save some information you'd rather not be available to others. Always always always be sure to log out of any accounts you may log into when using public networks. Also use secure passwords or a reliable password manager for any accounts that retain your payment information.
Make sure your computer has all recent updates and patches! Many of us are guilty of not rebooting our computers on a regular basis to allow updates to push through (I'm looking at you, Rocket IT Marketing Specialist Jacque McFadden), but those updates can help keep your device secure. The same goes for your mobile devices. They need to be kept up to date too! And rebooting can help solve a multitude of issues.
Only use trusted sites to purchase things online. If you're not familiar with the site yourself, check out reviews of them online (and not just the ones on their site). Doing your research can save yourself a lot of heartache later. Keep in mind that retailers don't need to know everything… So if they ask for more information than you're used to (like your social security number or birth date) or ask for credit card information through e-mail, then don't buy from them. Never send your credit card information to someone through e-mail when purchasing. Instead, use an e-commerce service like PayPal.
Another way to check to make sure a site is secure is to look for the https:// connection (and sometimes a little lock symbol in the URL bar). If it's not https://, then the connection with the site at that time isn't a secure connection, and your information may be more at risk. Most major and reputable retailers will use https:// when checking out.
To avoid any unpleasant surprises in checkout, calculate the total cost (price, tax, shipping, etc.) and check the retailer's return policy. Ideally, you won't have to return anything, but waiting on hold for twenty minutes just to find out the sweater a size too small isn't returnable according to their site policy is never a fun experience. Don't forget to double check all the details before confirming. Many auto-fill systems store old addresses you've used, and you don't want your packages shipping to your old house where you won't be there to claim them.
As an extra layer of protection, check out the fraud alert and other options you have for your credit and debit cards. Credit cards typically have better fraud protection, but know what your provider or bank offers for both. You can also use prepaid credit cards to prevent anyone from going over your credit limit if something does happen. Remember to check your statements to be sure that every charge on there is correct.
Shop safe!
---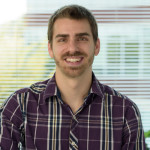 About the Author – 
Patrick Richardt is an Inside Support Specialist at Rocket IT. He was born on Thanksgiving Day, and he currently resides with his wife and two children in Gwinnett County.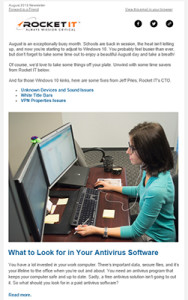 Want technology and leadership content sent directly to your inbox? Subscribe to Rocket IT's monthly newsletter!