June 1st, 2010 by Rocket IT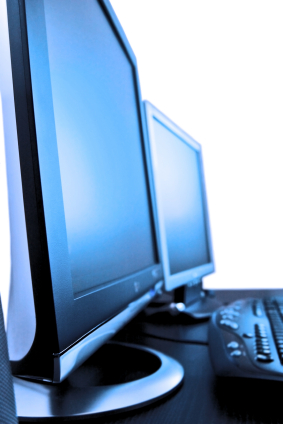 Sometimes there simply is not enough time in the work day to accomplish everything we need to get done. Sad to say, there is no miracle cure that we can provide to squeeze more time in a day. However, there are a few simple ways to make the most of your time on a computer.
Keyboard shortcuts can help save valuable time by not having to fumble around with the mouse. First an inside secret when starting: Pick one of the following tips to begin with. Once you master that, then go ahead and try another one.
The most basic shortcuts are "Ctrl C" for copy, "Ctrl X" for cut, and "Ctrl V" for paste. Also, another basic shortcut is "Alt Tab". This will allow you to bring an open application to the front of your screen without using your mouse. Some easy ways to remember these are:
– "Ctrl C" is for copy because "C" stands for copy.
– "Ctrl X" is for cut because the "X" looks like you've crossed something out.
– "Ctrl V" is for paste because the "V" looks like the insertion symbol.
– "Alt Tab" is the "Alt" stands for alternative program and then you will "Tab" to the desired program.
There are specific shortcuts within Outlook, too. First, when you have an open email, push "Ctrl S" and send the email. "Ctrl R" will reply to an email. "Ctrl F" will forward the email and "Ctrl Shift R" will reply to all. Here are the easy ways to remember these:
– "Ctrl S" sends the email because "S" stands for send.
– "Ctrl R" replies to an email because "R" stands for reply.
– "Ctrl F" forwards an email because "F" stands for forward.
– "Ctrl Shift R" replies to all because "Shift" means you are adjusting from the orginal person and "R" stands for reply.
So again, try one of these out. Once you have mastered it, move on to another one. Watch to see how much time you will get back in one day just by implementing these simply shortcuts.
---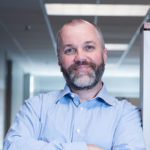 About the Author-
Matt Hyatt is the Founder and CEO of Rocket IT, the IT department for all kinds of organizations around Gwinnett. His award-winning firm provides both the strategy and support needed to help businesses thrive.
Matt currently serves on the Executive Board of the Gwinnett County Chamber of Commerce as the Vice Chair of Entrepreneurship & Small Business, is an active supporter of Gwinnett County Public Schools, and is a member of several peer groups (like Entrepreneurs' Organization) in addition to cofounding two of his own. In 2014, Matt was awarded the Pinnacle Small Business Person of the Year. 
Outside of work, Matt enjoys spending time with his wife, Maureen, and their two teenage children pursuing their shared passions for photography, travel, and food. He also regularly runs with a team in ultra-long distance relay races.