We're big fans of Office 365 in the office. It's accessible from anywhere you can access the internet, keeps your programs automatically updated, and is infinitely better to transition to than the 8-loading-disc packages of the past. And we know others love it too!
But there are a lot of great features that others don't really know about. Here's a list of our top 7 features ranging from the apparent to the more advanced.
1. Exchange Online
This is obvious. It's email hosting in the Cloud. You have the same reliable product Exchange has always been (same as the one you had on your server), but you no longer have to host it. And it's accessible from anywhere. This is easily one of the top reasons people make the switch to Office 365.
2. Office Licensing
Move from buy once to buy forever, with perpetual upgrades. I'm pretty sure there's an entire generation that now has no idea you used to have to buy upgrades in textbook-sized packages.
3. OneDrive
This feature is well known, but really underutilized by a lot of users. A Dropbox clone, this allows individuals or teams to share files online.
4. Advanced Remote Collaboration
Office 365 has helpful tools for your team to collaborate in real time while in separate locations. During Tropical Storm Irma, our team kept in contact using Skype for Business. This tool connects coworkers via chat and video conferencing (though its video conferencing feature is not as strong as GoToMeeting or Zoom). It's best for impromptu, small group meetings.
Not as talked about as its chattier counterpart, Microsoft Teams is another collaborative Office 365 tool for working with others remotely. A clone of the popular system called Slack, it's a way to organize small groups of employees and give them a private collaboration to chat, share files, and have a shared email address.
5. Microsoft Sway
This feature is a more narrative-based version of PowerPoint. It allows for more interactive and engaging presentations.
6. Real-Time Coauthoring
It's now possible to simultaneously modify the same Word, Excel, or PowerPoint document on your desktop at the same time as other users. This is excellent if you're under a deadline and need two or more people to edit the same part of a proposal or other document. This feature requires Office 365 Office licensing / Business Premium, and the file in question must be stored in OneDrive for Groups.
7. MS Bookings
This tool is only available for the Business Premium plans, but it provides a system for scheduling appointments. If you need to schedule meetings, consultations, or any other event with others, MS Bookings makes the process easier. This is similar to Calendly.
Want to learn how you can use Office 365 to the fullest? Join Rocket IT's vCIO Eric Henderson for an Advanced Office 365 webinar on November 29th at 11:00 AM EST.
---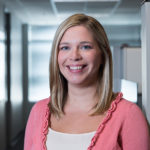 About the Author –  Emily Connolly is the Project Coordinator at Rocket IT. She graduated from Auburn University and has extensive project management. Emily works directly with our vCIO and the Projects team to provide key strategic insight to our clients.