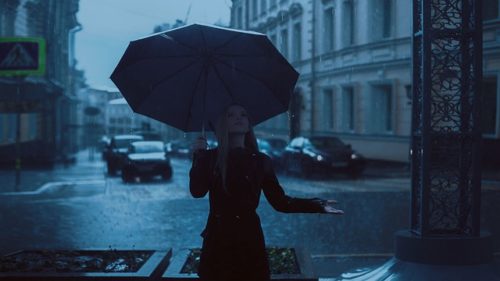 It's been a very rainy summer here in Georgia.
Since rain won't really go away for another day, we've found five gadgets to keep you dry, no matter the season.

1. A personal weather station that connects with your smartphone and Alexa
The Netatmo Weather Station connects to your smartphone (and Alexa!) to keep you up to date on the weather in real-time. Not only can it tell you the forecast, but it can also give information about wind speeds, solar exposure, and the humidity level outside.
The device itself is fully weather-proof and comes with both an indoor and outdoor unit as well as a free-with-purchase lifetime personal account for access to detailed data anywhere, anytime.
The indoor unit can even let you know your house's CO2 concentration!
Click here to check it out on Amazon.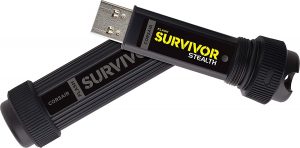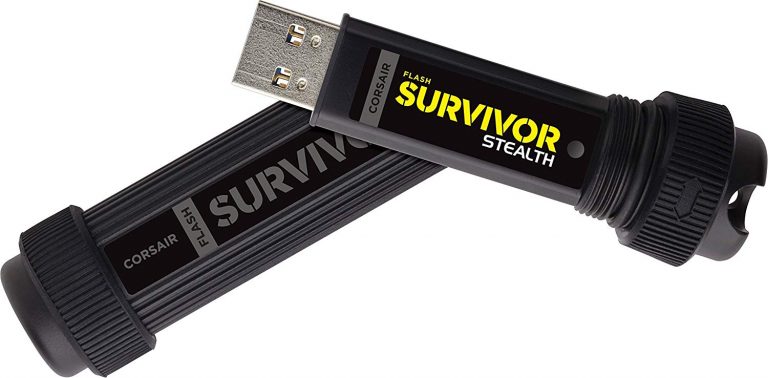 2. A waterproof (and vibration-resistant, AND shock-resistant) flash drive
Instead of worrying about the flash drive you keep on your keys getting damaged in your mad sans-umbrella dash to and from your car, consider investing in a waterproof one to hold your important files.
The Corsair Flash Survivor flash drive, modeled after military-style data transport, is the tank of USB drives. It's a 64GB USB 3.0 (though this kind of comes in capacities between 16GB and 256GB), has hard-anodized, aircraft-grade aluminum housing, and an EPDM water seal and shock-damping collar, making it waterproof (to 200 meters) and shock resistant/drop-tested. It comes with a 5-year warranty and has universal compatibility.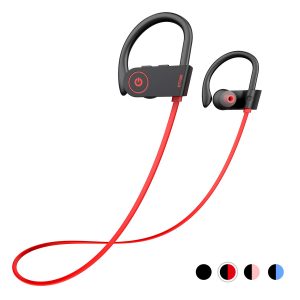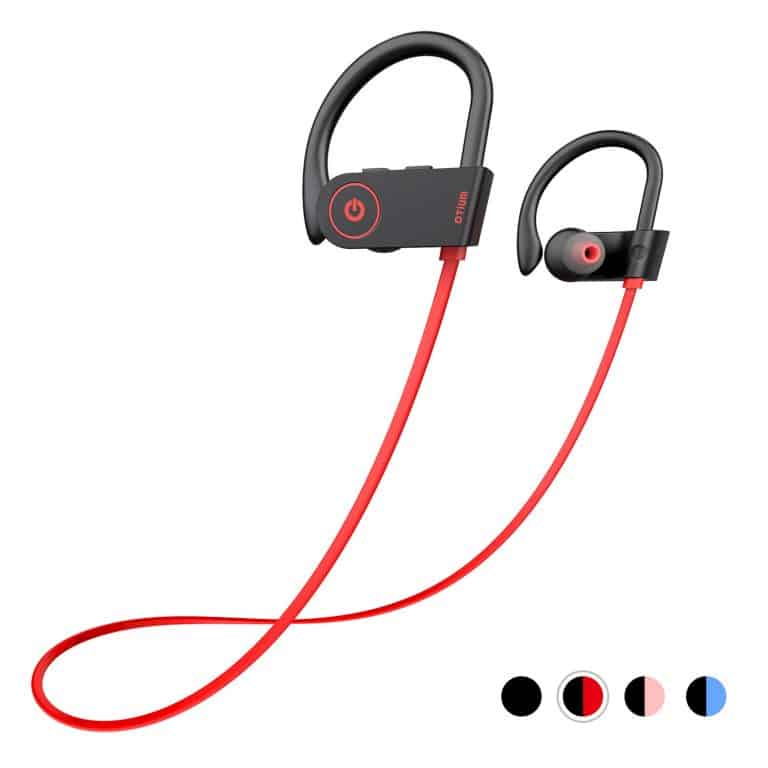 3.  Waterproof and sweatproof noise-canceling earbuds
Even weather forecast buffs can end up caught unexpected in the rain. If you like to listen to music while you run, hike, or anything else you like to do outdoors, then you may want to pick up a pair of water-resistant earbuds.
This particular pair (linked below) has the latest IPX7 waterproof rating and has up to 8 hours runtime with a full battery charge (240 hours of standby with a single charge). And the best part? It's also sweat-proof, for those like our team who love doing 5ks, even in the humid Atlanta summers.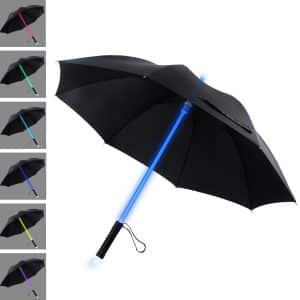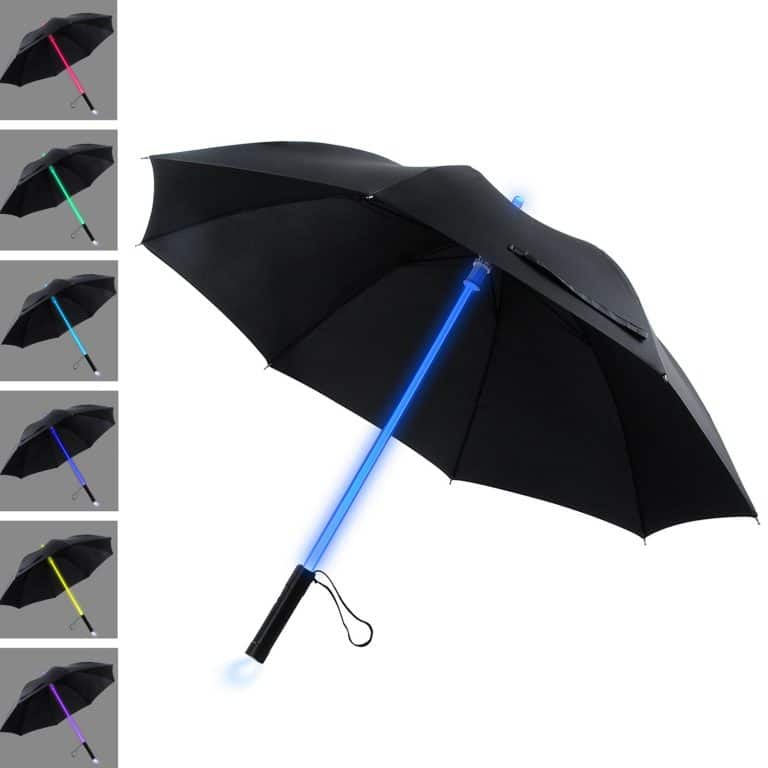 4. A Lightsaber umbrella (that lights up and comes in seven different colors)
Whether you support the Galactic Empire or the Rebel Alliance, this lightsaber umbrella will keep you covered. Rainy weather won't always be with you, but the Force should be.
Since this umbrella lights up, it's also great for providing additional visibility at night or when it's really raining buckets.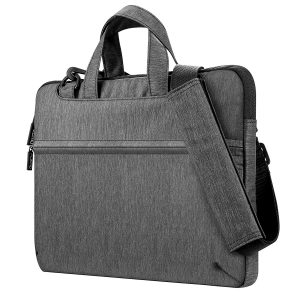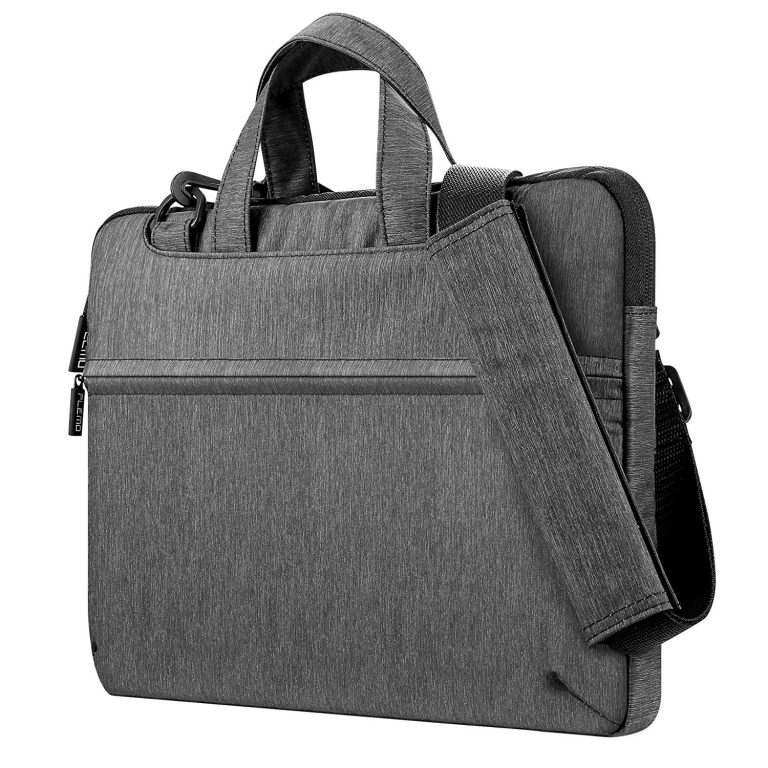 5. A waterproof laptop bag
If you bike or walk to work, keeping your devices dry en route can prove a challenge in heavy downpours, especially if you arrive at your destination to find your handy umbrella wasn't covering your bag fully or even if you've had an unfortunate spill, resulting in a soaked laptop case.
Investing in a waterproof laptop bag can make your travels less stressful and protect all of your devices and important papers.
Since these come in all shapes, sizes, and designs, you can find the right one for you. Just be sure to check the dimensions and the reviews before purchasing to avoid buyers' remorse upon delivery.
Click here to view it on Amazon
Stay Dry Out There!
We hope these gadgets help you and your devices stay dry and focused on what's mission-critical.