January 6th, 2016 by Rocket IT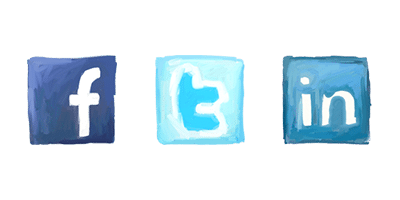 Managing the security of your company's social media accounts is becoming increasingly more important in the age of tweets and updates. As your business grows, it doesn't always make sense to remain the sole contributor of the organization's social media. But how do you keep your social media accounts secure when sharing access with others?
There are a number of ways you can maintain security, from taking simple precautions to using third-party solutions. As more businesses migrate into the social media world, the social media giants themselves are developing new ways for companies to exercise control over accounts with multiple contributors.
Giving employees full access to your social media channels can be really convenient. After all, you won't always be onsite or available to capture/post those great unplanned moments, and social media might not be your forte; thus, having someone else handle it as well can be a smart move for your business. But if that employee leaves the company, you want to be sure you maintain control of the accounts… Otherwise you might end up with an embarrassing fiasco on your hands.
Some social media channels have precautions already built in. Facebook allows you to assign roles to team members, ensuring that they only have the permissions they need. Lower maintenance contributors should not require administrator privileges to your page; for instance, the only permissions that the next level down (Editor) does not have are the capabilities to manage others' page roles and change the settings of the page itself. You can allow team members to post or even create ads (but not write page status updates), depending on what they need to do. You also can easily revoke their access to the page, if needed. Pinterest and Google+ have similar role levels.
LinkedIn is a bit trickier. You can easily add and remove administrators if you're an administrator yourself, but the only roles available are Administrator and Recruiter. In order to post updates to your company page, a team member needs to be an administrator, and another administrator could potentially revoke your access as well. In that case, you'd have to contact LinkedIn to regain control of your page. The recruiter role allows recruiters to post talent updates to your page, but they can't post page updates or access role permissions like administrators.
Twitter and Instagram, at this point, require you to share your password and username in order to have multiple people publishing new posts. Twitter Ads is developing a new way of doing this for businesses so permissions can be shared in a way similar to Facebook, but this hasn't rolled out to the general population yet.
You can avoid the security risks inherent in sharing your username and password for these accounts when you use a third-party service like Hootsuite or Buffer. These solutions allow you to share social media accounts with your team, and they have added benefits like auto-scheduling, analytics, and more. Using a third-party provider usually comes with an additional cost, but the added safeguards to your company's social media can be well worth the cost. And you can easily add and remove team members at any time as well as control their permissions.
Your organization's social media has a huge impact in your digital reputation. Take these precautions to keep your channels secure as your company grows and your social media contributing team expands. And if the social media platforms' best practices aren't practical for your business, consider switching to a third-party service like Hootsuite instead.
---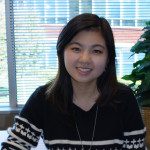 About the Author –
Catherine Siv joined the Rocket IT team in the fall of 2015 as a Service Team Intern and is now a Remote Support Technician. She's a tech enthusiast by day, and food blogger by night.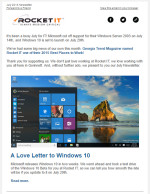 Want technology and leadership content sent directly to your inbox? Subscribe to Rocket IT's monthly newsletter!