Your computer is running slower, booting it up is now taking long enough for you to get yourself another cup of coffee, and then you see it. A message on your computer warning you that you're running out of disk space.
How To Clean Your Hard Drive
So how do you clear more room without deleting the essentials? Here are five ways to do that hard drive spring cleaning.
1. Move Inessential Files to an External Hard Drive or Cloud Service
We all have files we want to keep that we haven't opened in almost a year (or longer). Those files don't have to stay on your computer; if you have an external hard drive or cloud storage, you can keep them there and access them that way when you need them again.
For those of you who want to keep the gadget and tech clutter down, I recommend using a cloud service. You might misplace an external hard drive, but you can't misplace a cloud account. Having a hard time choosing the right one? Check out our article on personal backup solutions.
2a. Run Disk Cleanup (Windows)
To gain back some of that disk space on a Windows computer, you can run Disk Cleanup.
Search for it from the taskbar, and then select file types under Files to Delete. Clearing your temporary internet files, recycle bin, and other temporary files can free up a good bit of space, depending on how good you are about cleaning those out on a regular basis.
Doing this should clean out your Recycle Bin as well.
2b. Clean Up Trash Cans (Mac)
Like Windows Disk Cleanup, you can remove temporary files that are unnecessarily taking up space on your Apple. Clear all your Trash Can folders. Keep in mind that iPhoto, iMovie, and Mail have their own separate Trash Cans on your Mac, so just clearing the one on your desktop won't remove all the deleted files.
While you're in those programs, take the time to clear out the downloads folders as well.
3. Clear Your Browser Cache
Windows Disk Cleaner should clear out your browser cache already, but if you don't want to run Disk Cleaner or if you have a Mac, going into your browsers, going to the History tab, and clearing the cookies, cache, temporary files, and downloads will clear up a little more space (but probably not that much).
4. Use a Program Designed for Quick PC Cleanup
Piriform's CCleaner is a great PC optimization tool for beginners and up, with advanced features for the more tech-savvy users. This program comes in three different bundles. The free version works great to clear up disk space in a jiffy without having to go through a bunch of individual steps. CCleaner Professional allows scheduled cleaning, privacy protection, real-time monitoring, and support. The CCleaner Professional Plus bundles add disk defragmentation, file recovery, and hardware inventory on top of the features of CCleaner Professional.
Ninite's WinDirStat is also a great disk usage viewer and cleanup program but can seem overwhelming at first glance due to its visual aid. Once you get beyond the giant rainbow chart, it's actually pretty straightforward.
5. Uninstall Unused/Unnecessary Programs
Be very careful when uninstalling programs on your PC, as you don't want to remove something necessary to the operation of your computer. But if you never play that Spider Solitaire game, it's okay to uninstall that make more room for other files.
---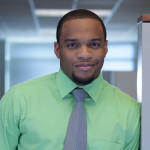 About the Author – Darnell Clarke is originally from New York, loves sports, and is a big trickster in the office. He has volunteered as a Big Brother for Big Brothers, Big Sisters in Metro Atlanta. Darnell is a Field Support Technician at Rocket IT.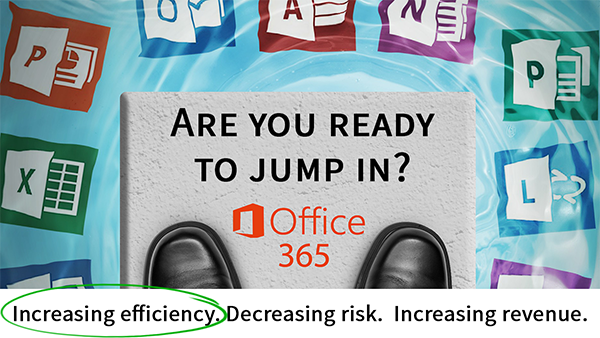 Jumping into Office 365 is not as daunting as you think.
Ready to dive in?