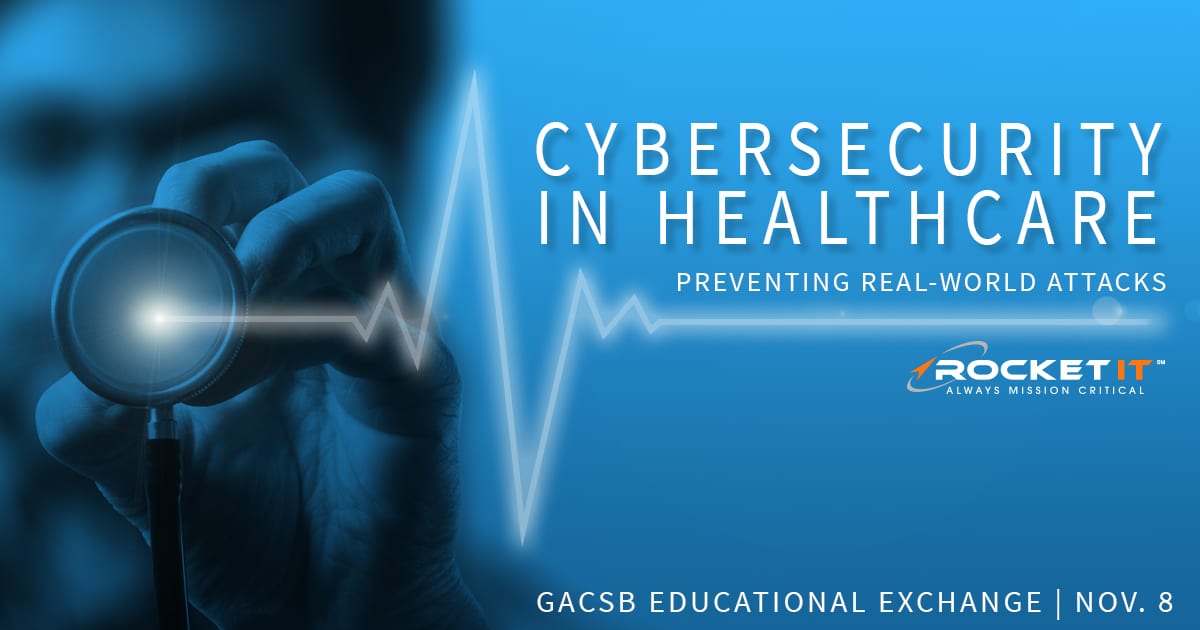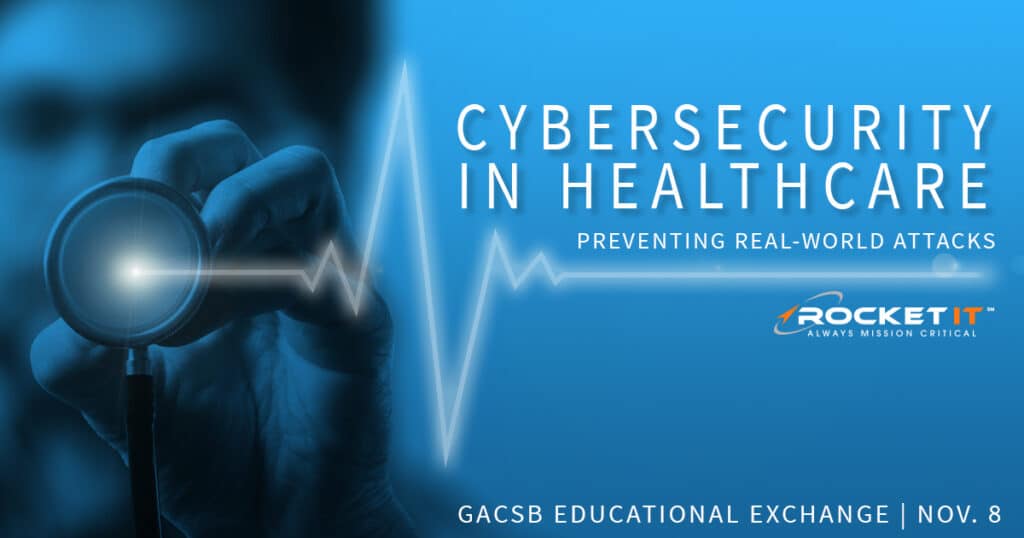 Cybersecurity in Healthcare | Preventing Real-World Attacks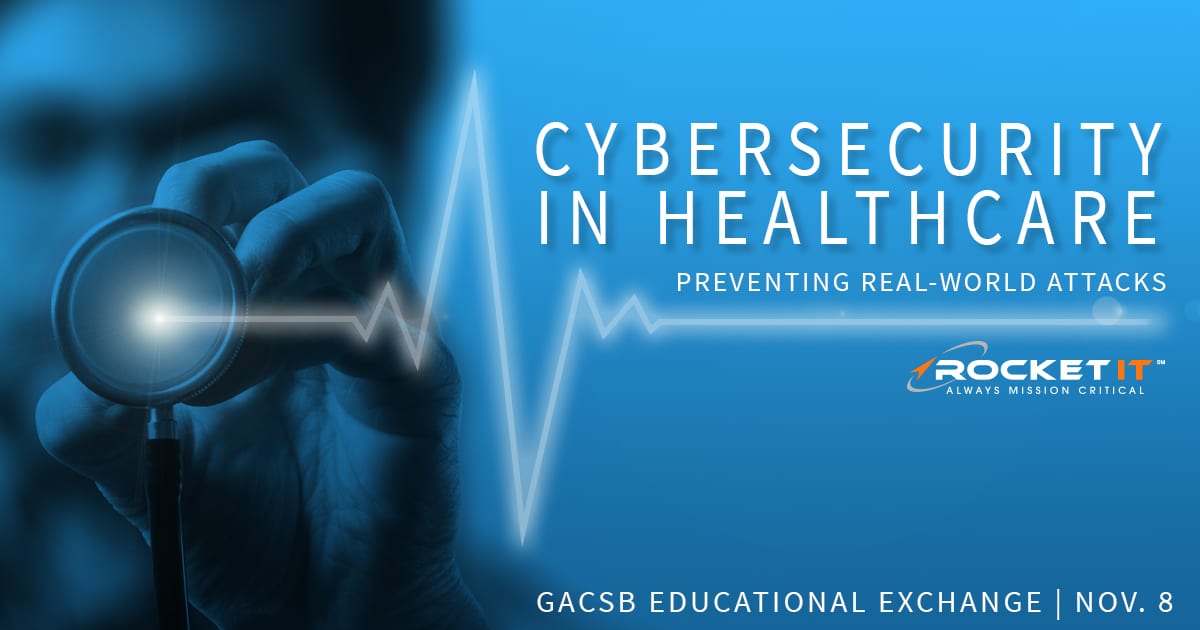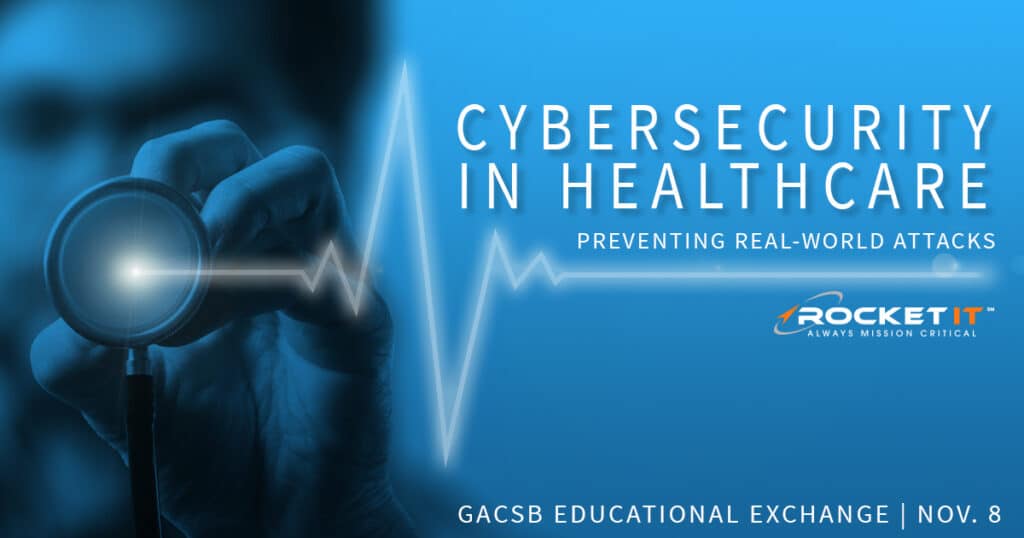 Gwinnett County (METRO ATLANTA) GA – More than 24 million patient records were collectively exposed because of cyber-attacks in 2020, and with telemedicine on the rise, that statistic is expected to increase.
To equip medical organizations with the technical knowledge needed to mitigate these threats, Rocket IT is partnering with the Georgia Association of Community Service Boards to share trending insight at its annual Educational Exchange on November 8.
"When the pandemic hit, many healthcare organizations placed cybersecurity on the backburner as they quickly altered their IT policies to accommodate temporary workers and an increased number of patients," said Rocket IT VP of Services, Eric Henderson. "Our goal at Rocket IT is to help these groups build secure networks that easily scale to prevent ever-changing threats."
Through this deep dive into security-based strategies for healthcare organizations, attendees will explore a timeline that shows why once standard cybersecurity practices have now become obsolete. Upon obtaining this foundational knowledge, topics will shift as audience members witness the first-hand dissection of a real-world attack that wreaked havoc on a Georgia-based hospital. Finally, the interactive discussion will conclude with some realistic measures that participants can implement to protect their data and help build a culture of security for their workplace.
Since 1994, GACSB has worked to help the healthcare industry deliver the highest quality of care and enhance the lives of those in need of mental health, developmental disability, and addictive disease services. The organization's annual Educational Exchange offers an opportunity for its members to connect, learn, and adopt new industry standards.
This year's event takes place from November 7 to November 9 at the Legacy Lodge on Lanier Islands. While this event is closed to the general public, business partnerships remain available. For more information regarding event details or partnership opportunities, click here.
Rocket IT is the IT partner of choice for Gwinnett County and North Fulton organizations, providing the strategy, security, and support they need to thrive. By providing a client's leadership team with the strategic foresight necessary to align technology investment with business goals, they can work toward a shared vision, which increases efficiency, decreases risk, and increases revenue. Rocket IT is the recipient of multiple awards, such as Partnership Gwinnett's Innovation Award and a spot on the Inc 5000.
###
MEDIA CONTACT
Chris Swinson | 770.441.2520 x732 | cswinson@rocketit.com
PROGRAM CONTACT
Lyly Trinh | 912.704.1729 | ltrinh@shpllc.com