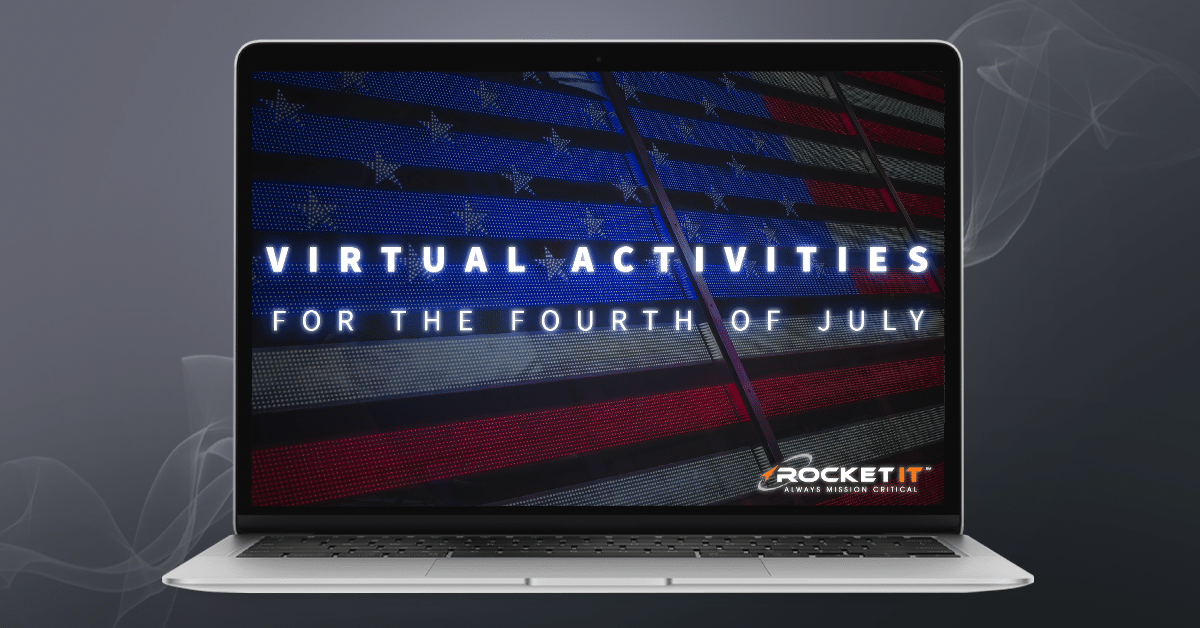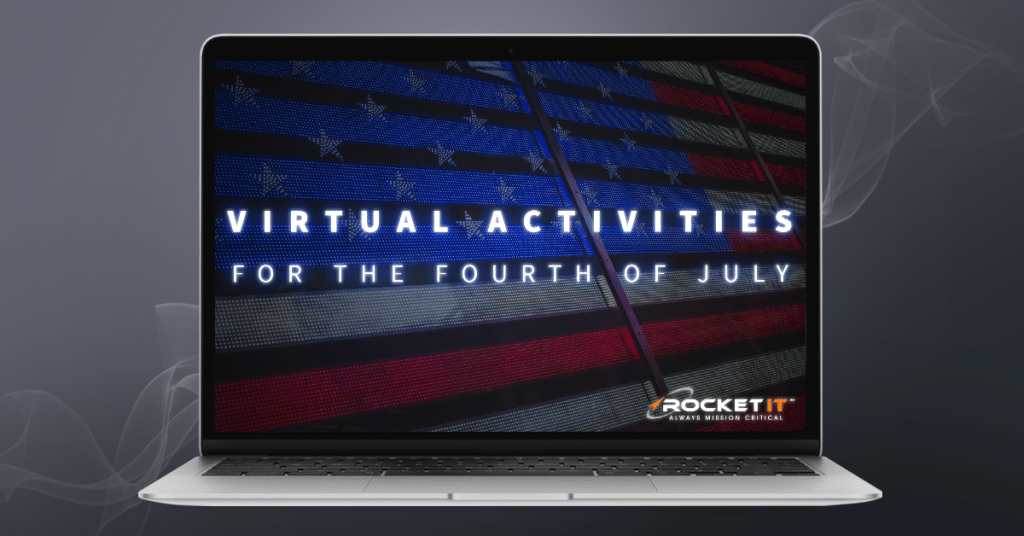 There's no denying it. The first half of 2020 has been a little different from years past. Events, celebrations, and social gatherings have been canceled; placing a strain on those looking for things to do throughout the early months of summer. And now, as the Fourth of July quickly approaches, citizens across Gwinnett County, Georgia, and the entire United States are scrambling to find some fun and safe ways to celebrate Independence Day.  
But what is there to do you might ask? At Rocket IT, two of our core values are to find a better way and have a blast, and this Fourth of July, we're giving readers an inside look on some virtual activities to keep the good times afoot.  
Host a Virtual Cookout
Like many holidays, Fourth of July is a time to celebrate with close friends, families, and neighbors. But how can you do that when you need to remain six feet apart? One idea is to hold a virtual cookout. By using a web conferencing platform, like Zoom, individuals can use their phones or laptops to come together for a digital celebration. As of the time of this article, Zoom is free to use, giving individuals the opportunity to host 100 participants in a single meeting for up to 40 minutes.  
But let's say you want to invite the entire neighborhood to your event. How do you spread the word? If your neighborhood has a Facebook group, that's one way, but let's say it doesn't. Instead, try checking out NextDoor. It's a mobile application for iOS and Android devices that was developed as a way for neighbors to actively communicate under a private social network. Since its launch in 2011, the app has become widely adopted by residential communities, offering a quick method to spread news and improve a general sense of security amongst members. Once you've installed the app and registered, simply set your address, select your neighborhood, and click the plus icon in the top-right of the screen to plan an event. Neighbors with that app will see your online event and might even swing by to say hello. 
Stream Synchronized Patriotic Movies with Friends
On the other hand, what if cooking out isn't your family's thing? If that's the case, perhaps you like a good patriotic movie. At Rocket IT, we're big movie buffs, and there's some great movies to stream on Netflix this Fourth of July. For example, here are some top picks from around the office: 
But although watching action movies at home on the couch is all fine and dandy, what if you were able to effortlessly stream and synchronize movies with distant friends as well? To answer that question, we must turn to a Chrome extension called Netflix Party. To use this feature, both you and your friends will need to be watching on a laptop or desktop device in the Google Chrome web browser. After you each  install the Netflix Party extension, found here, the host of the party signs into Netflix and opens a video. Then, the host clicks on the red NP icon next to the address bar of their Chrome web browser and selects "Start Party". The host can then copy that URL and send it to their friends, who upon clicking the link will be redirected to Netflix to sign in. Once logged in, guests will then need to click the red NP icon to join the party. 
Take a Virtual Tour
Another option for those looking to digitize their Fourth of July experience is to consider taking a virtual tour of a United States monument or national park. For example, the National Park Service offers a few different tours to help cure both boredom and curiosity. Below, you can find a list of some of their most popular tours to date. Regardless of which tour you take, rest assured that there's plenty to explore.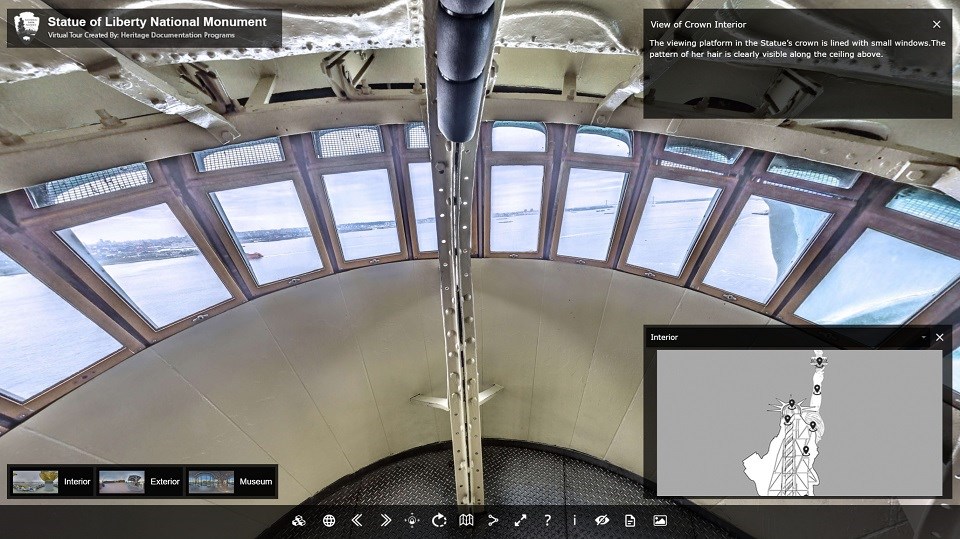 Write and Photograph Your Name Sparklers
And last, but not least, what Fourth of July celebration is complete without a little bit of pyrotechnics? While events like, Macy's Fourth of July Fireworks Spectacular, give families and friends an opportunity to watch full firework displays from home, Rocket IT discovered something a little more fun.  
For those readers that are familiar with photography, you know that long exposure shots of moving lights in a dark room can have some neat effects, but until recently, you needed an expensive DSLR camera to capture those shots. Now, for those with iPhone devices, a photography app known as Spectre Camera is available in the Apple App Store for $2.99; allowing individuals to take brilliant shots without the need for an expensive camera. 
How does it work, you might ask? Simple, Spectre Camera uses artificial intelligence to ensure your iPhone stays steady while it calculates the amount of light you need to capture to perfect image. While there's hundreds, if not thousands, of activities you can do with this app, one awesome idea is to allow kids to spell their names in mid air with only a sparkler in hand. Although it may take some time to master the settings for the best quality image, it's important that those who explore the app keep the "light trails" setting on. 
And there you have it! Four ideas to keep you both entertained and safe this Fourth of July. For more insight on how technology that can be used in fun and innovative ways throughout the remainder of the summer, sign up for the Rocket IT newsletter using the link below.