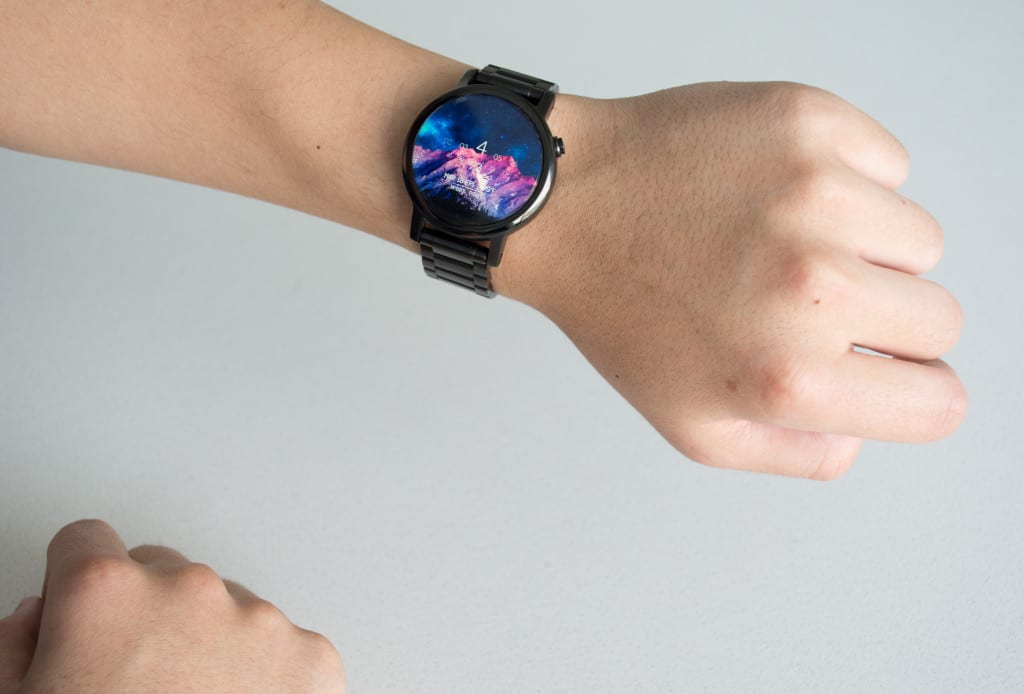 Fitness-tracking technology has come a long way from stationary bikes and those treadmills that change elevation as you run in place. From wearables to apps, and so much more in between, there's no shortage of great ways to chart your fitness trajectory using technology.
Fitness Wearables
If you want to track your fitness progress, wearables are a great help. They track your activities throughout the day and import the data into apps and websites where you can analyze it and make changes to your routine. They can even tell you how well you sleep at night, and then you can use that information to adjust your sleep schedule and optimize your energy for activities during the day.
In the wonderful world of wearables, Fitbit is no longer the only name in the game (my personal preference is currently the Garmin Forerunner 210). And wearables now aren't just limited to tracking steps and your nightly tossing and turning. With a Moto 360 or Apple Watch, it's like having a small computer on your wrist that's cheering you on towards fitness.
Multifunction wearables like the Moto 360 and Apple Watch have great options for additional fitness apps (and you don't have to miss an important phone call while you're out for a run). Even if you don't have a wearable, you can still use a lot of the great apps on your phone to help keep track of your fitness activities or to monitor your weekly diet if you're trying to eat healthier or watch calories. Turn your smartphone into your fitness assistant!
Fitness Apps
In the office, a few of us use MyFitnessPal to keep us on the right track with workouts, calories burned, and calories consumed. There are also apps like 7 Minute Workout that help you keep active on the go when you don't have a whole lot of time to spare. Lifesum is another great app that works as a combination of those two to help you keep choose your lifestyle goals, implement diet and exercise plans to reach it, and track your progress.
Fitness Devices
Of course, bathroom scales have drastically upgraded over the years from the basic white plastic squares of old with the judgmental arrows that swing around. You now have scales that can tell your weight, your BMI, the time, the humidity outside, when your mother-in-law is coming to visit… Honestly, there are not a whole lot of scales nowadays can't do. But if you're looking to move into a healthier lifestyle, the bathroom scale is not your best friend. It can be very easy to get tied up in those little numbers blinking at you from the screen, so when you're looking to get healthy, don't just commit yourself to a scale to be the supreme judge of your progress, no matter how technologically advanced that scale is.
Logging Off
When it comes to fitness, you've got a personal health coach waiting for you in the code.