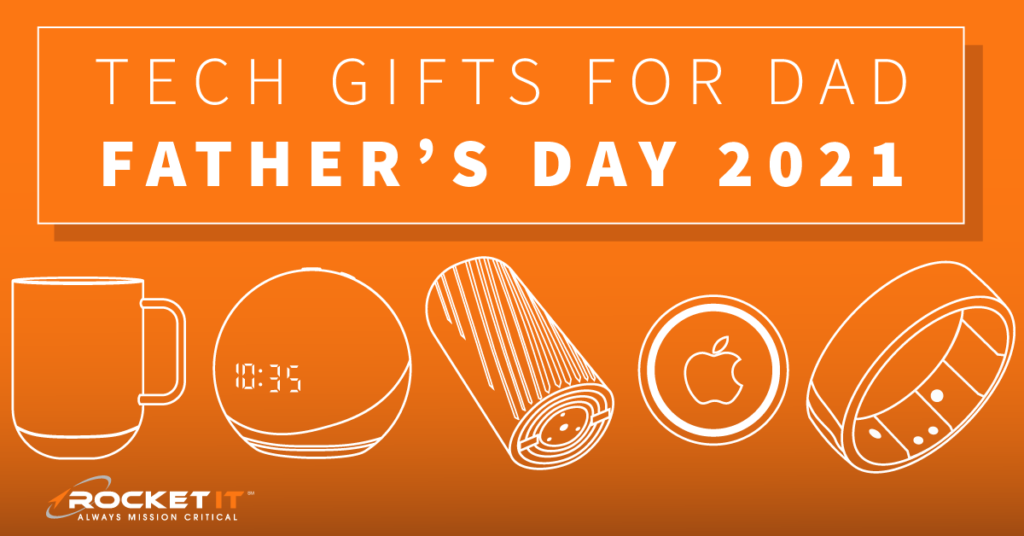 Father's Day – a time to celebrate the men in our lives and thank them for the many ways they have influenced us over the years. Even though the significance of this holiday hasn't changed much over the time, the same cannot be said for the gifts available for purchase.
With the special day right around the corner, Rocket IT's Father's Day Tech Gift Guide is helping last minute shoppers find the perfect gift by showcasing five items that will make Dad's life easier.
Temperature Controlled Smart Mug | Coffee Gift for Dad
Unless you're a cold brew connoisseur, there's nothing more disappointing than a cold cup of coffee. With the Ember Temperature Controlled Smart Mug, Dad no longer must worry about his warm beverages cooling down before he has a chance to enjoy them. This mug keeps 10 fluid ounces of drinks warm with an adjustable knob that goes as low as 120 degrees Fahrenheit and as high as 145 degrees Fahrenheit.
Better yet, by pairing the mug with its smartphone app, Dad can give his coffee a personal touch by creating presets, notifications, and more. The Ember Mug is safe to hand wash and can be fully submerged in water up to 1 meter deep. And while the internal battery only lasts for one hour, keeping the mug on its charging coaster in between sips will ensure the battery remains charged.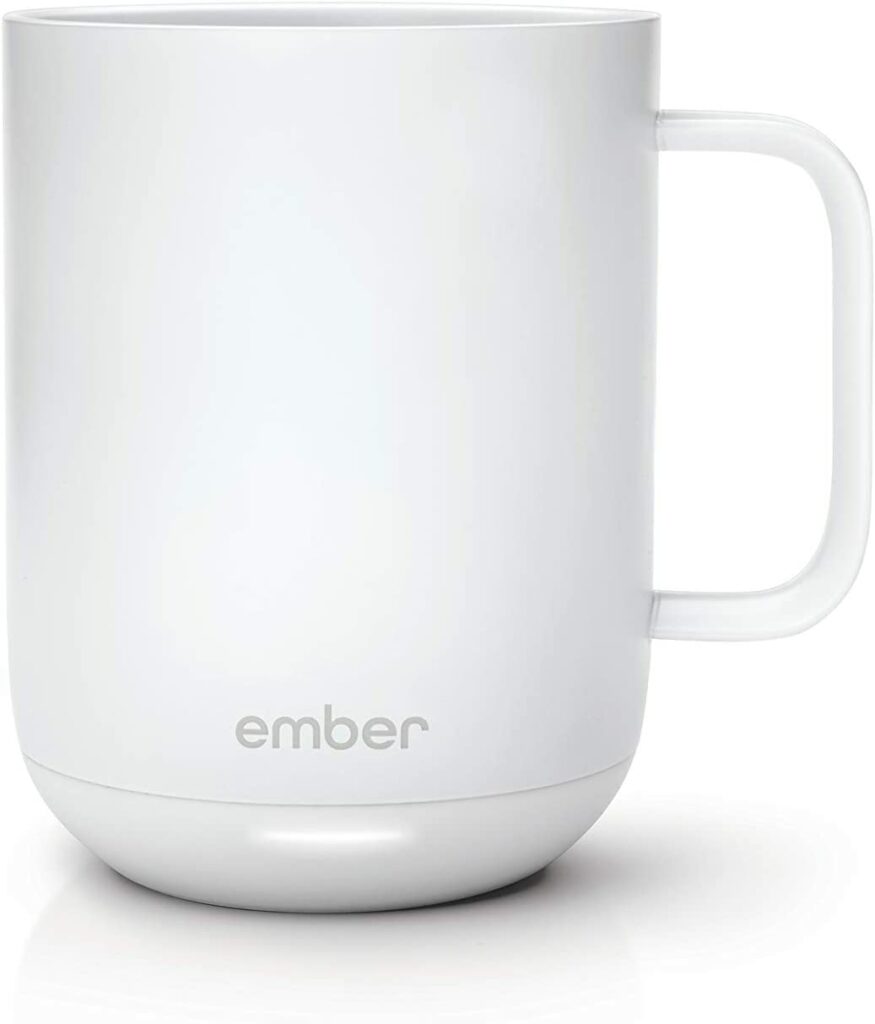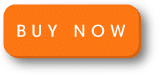 ---
Apple AirTags | Tech for the Forgetful Dads
For those dads who are always searching for their keys, Apple AirTags help him retrace his steps in record time. The AirTag is a tracker that can be attached to everyday objects and works with Apple's Fin My app to show the location of lost items, such as keys, wallets, bags, and more.
If the item is within 30 feet of your iPhone, the Find My app can play a sound through the AirTag to help you locate it. On the other hand, should your AirTag be left somewhere outside that 30-foot range, the Apple Airtag will send out a secure Bluetooth signal that is then detected by other iPhones near the device. From there, the AirTag sends its location to your iCloud, allowing you to use your iPhone as a navigation tool to show the distance and direction of your lost item.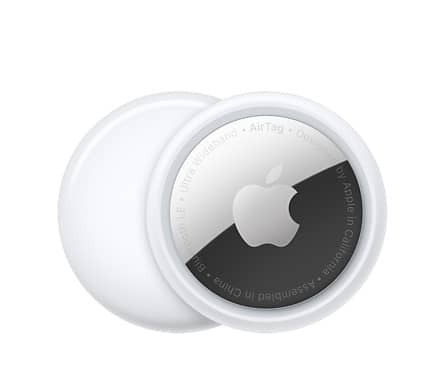 ---
Ōura Health Ring | Father's Day Gift for Healthy Dads
For health-conscious dads, the Oura Ring tracks health data gathered directly from your finger's temperature measurements. The ring uses infrared light sensors to reveal key body insights such as calories burned, respiratory rate, sleep quality, and much more.
The collected data is stored in the Oura app, which is available for both iOS and Android. The app gives the wearer personalized daily insights to optimize their lifestyle and gain a clear understanding of their current body status in the Sleep, Activity, and Readiness categories.
The Oura Ring is waterproof, has a battery life of up to seven days, and only takes 80 minutes to charge. It also integrates seamlessly with Google Fit and Apple Health so Dad can automatically keep track of his workouts.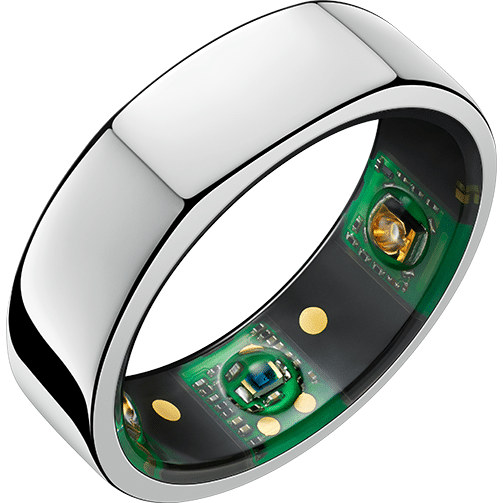 ---
Vibrating Foam Roller | Workout Gift for Father's Day
To help Dad warm up or cool down from a workout, the Vyper 2.0 Vibrating Fitness Foam Roller helps reduce muscle soreness, increase flexibility, and improve circulation. It is designed with both smooth and grooved edges for deep tissue and tight muscle therapy. It has a battery life of two hours and three speed settings, so dad can quickly stretch.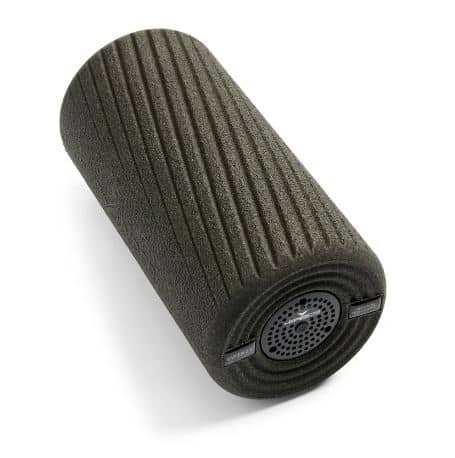 ---
Echo Dot | Smart Home Father's Day Gift
Sometimes, Dad needs a helping hand. Amazon's Echo Dot helps him do typical tasks such as control lights, play music, adjust thermostats, lock doors, set alarms, and so much more with just a simple command. The 4th Generation Echo Dot comes standard with a clock, making it a perfect addition to any nightstand. The compact design delivers clear vocals and balanced bass for full sound. Finally, for those busy dads, Echo Dot allows him to call anyone hands-free, instantly transfer calls from one room to another, and link multiple Echo devices together to create an intercom system for the whole house.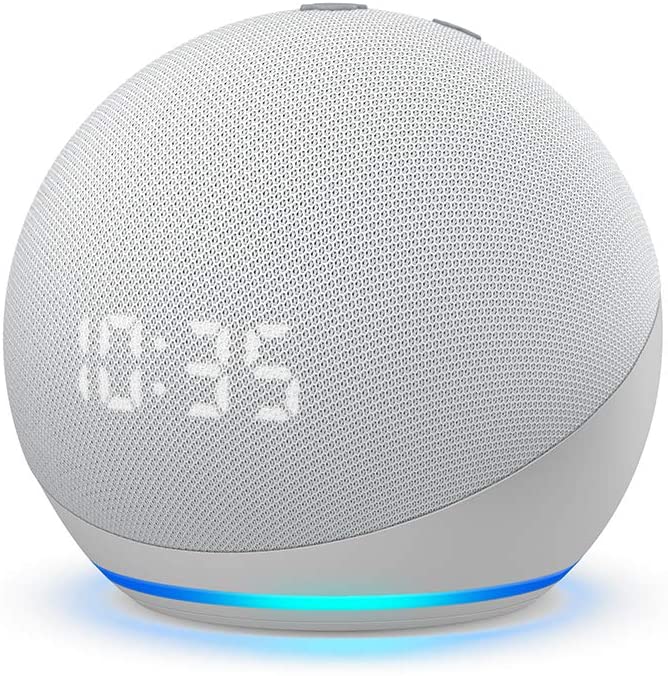 Whether your dad has a passion for health and fitness, enjoys cool gadgets, or anything in between, we've included something just for him on his special day. Even though Father's Day only comes around once a year, this guide can be used for other occasions to ensure dad feels special all year.