Cyber Spies Target Hotels & Governments | Sync Up With Rocket IT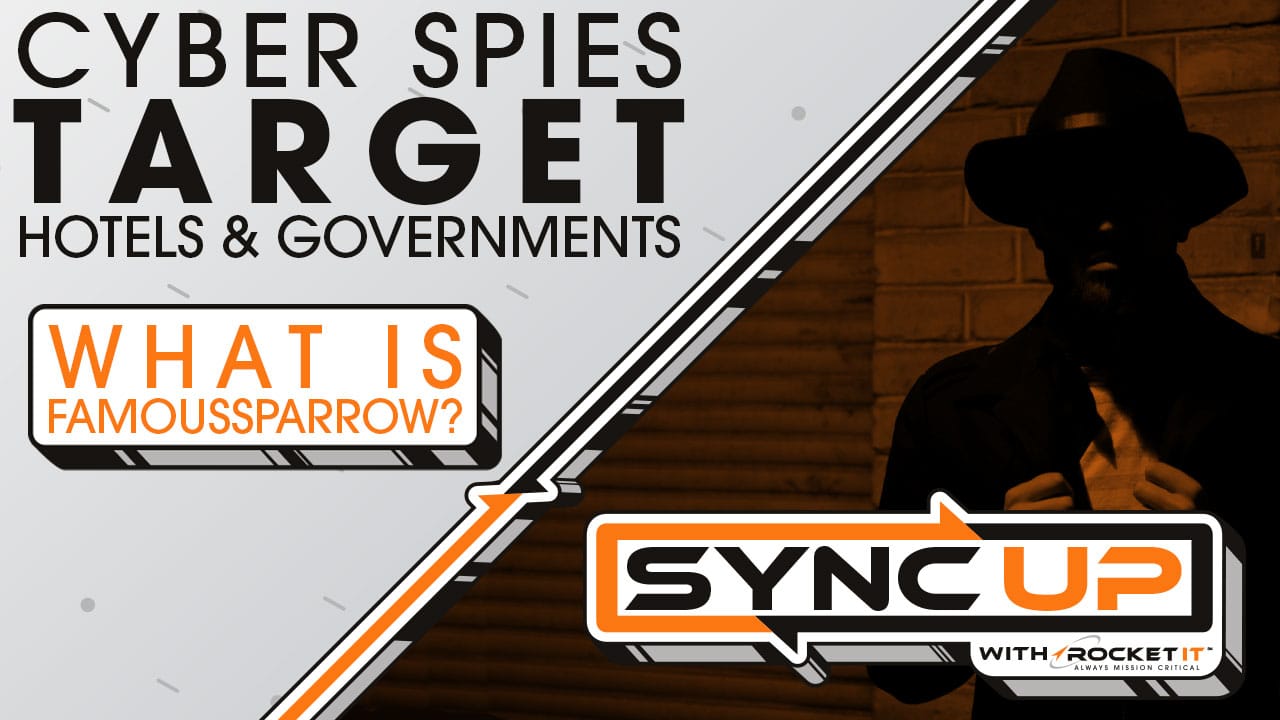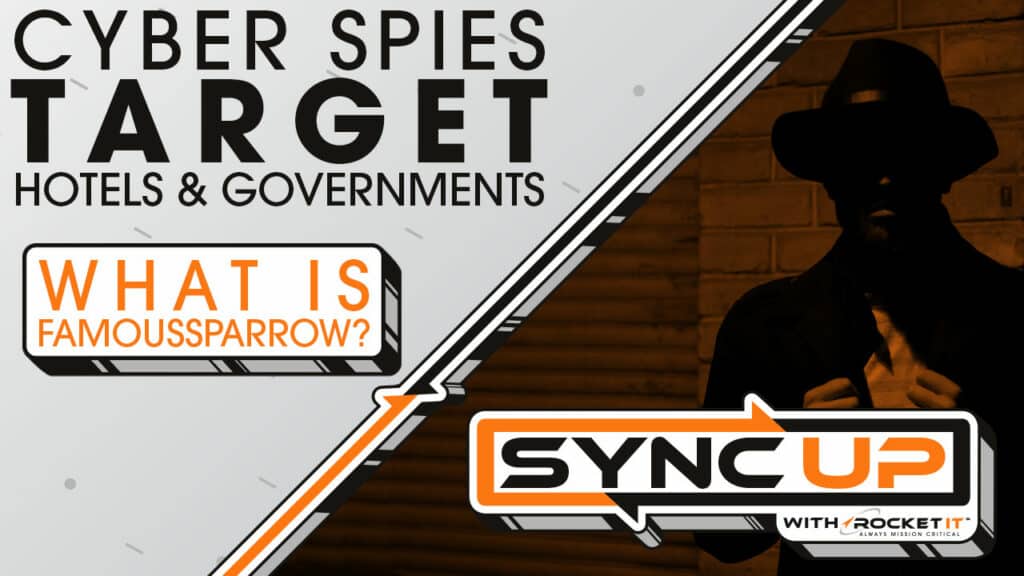 Cyber Spies Target Hotels & Governments | Sync Up With Rocket IT
For decades, Hollywood has capitalized on movies depicting cyber espionage. But in 2021, these fictional tales are becoming all too real as one nation-run spy group is responsible for hacking multiple hotel and government agencies across the United States. We'll explore how one line of code exposed this group after three years in hiding and the steps targeted businesses should take to mitigate attacks as we sit down and sync up with Rocket IT's technology update for September 29.
Sync Up With This Week's Technology News
In this episode, you'll hear about:
A new hacking group, dubbed FamousSparrow
Why FamousSparrow is believed to be a government funded spy group
How FamousSparrow was traced back to multiple attacks hitting hotels, governments, law firms, and engineering groups
Why Microsoft's recent security vulnerability with Exchange Servers lead researchers to investigate FamousSparrow
The definition of an advanced persistent threat group (APT)
The importance of keeping software up to date
To learn more about automated software updates, email marketing@rocketit.com.