July 7th, 2015 by Rocket IT

If you're anything like me, you're used to facing down your e-mail inbox like others face down dragons. When you're up against a crowded inbox, it's hard to know where to get started (or even find the energy). Have faith. It is possible to go from packed to clutter-free.
The first step is to set aside time to declutter your inbox. With everything else that demands your attention, this can be a huge hurdle. But even taking fifteen minutes to sort out things, like what needs immediate action, what doesn't, and what won't even need a response, can make all the difference.
When I first tackled this, I spoke with Eric Henderson, Rocket IT Services Manager and resident Inbox De-Clutter King. He recommended only keeping e-mails that still require a response in your inbox. If you can knock an e-mail request out in under two minutes, then do that and immediately shuffle that e-mail into the appropriate folder or archive it. And, if you're worried about missing something that requires action, you can set flags with reminders for yourself.
If you have too many e-mails coming in that require action, then create a folder specifically for those items and a rule to sort them automatically. This is great for all those newsletters you want to read eventually, just not right now. You can also use them for any sets of e-mails you have coming in regularly that fit specific variables, like one common topic or sender. You can even sort your e-mails out by clients.
Don't be afraid to archive old e-mails. They'll still be there when you need them. Trust me, you'll save a lot of time utilizing the Search feature in your archive when you need to find something than you will scrolling around in your inbox to see what's new and what isn't.
You don't have to spend every morning knee-deep in e-mails. Your Rules option and Archive button are about to become your new best friends and strongest allies in keeping the e-mail demons at bay. Trust a former resident of the inbox pit of despair; your mornings are about to get a lot more manageable.
---
About the Authors-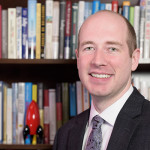 Eric Henderson is Rocket IT's Service Manager. He is also the tallest person at Rocket IT (by a fraction of an inch).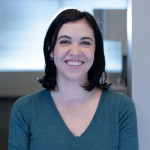 Jacque McFadden is the marketing specialist at Rocket IT. She graduated from Oglethorpe University in Atlanta, and returned to Georgia after spending a year in Austin, TX.