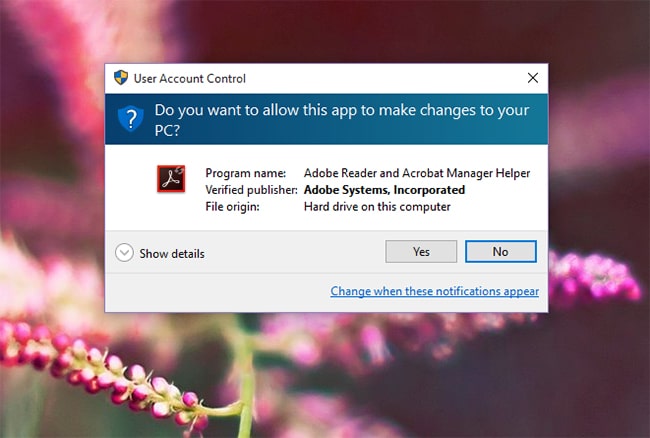 Let's face it. No one really wants to read all of the Terms and Conditions associated with downloading a new program. Many of us just skim through each stage, clicking "Next" on autopilot until the program finally starts installing. But do you really know everything you're agreeing to when you do this?
Ever noticed how every time you go to update iTunes, it prompts you to update or install two or three other things as well?
Same thing happens when you're downloading a program. A lot of those steps you're just clicking "Next" to are actually steps where you're agreeing to download more programs. A friend of mine recently downloaded five additional programs in the process of trying to speed up just downloading one from CNET, a commonly used site (though I personally wouldn't use it unless you're being careful… primarily for reasons like this).
Read through what you're agreeing to as you go. You want to be aware of what you're allowing on your computer. Pay attention whenever you see a checkbox that is automatically checked.
Check the "Verified Publisher" on the User Account notification that pops up and make sure it matches with what you'd expect. If you're trying to download Adobe Reader, and the publisher isn't Adobe, then you should stop the program from making changes to your computer.
Even small, but inconveniencing changes can come with downloads. A lot of browsers prompt you to make their program the default, even when you want to keep using another one as your primary. But if you just click "Next" to everything, you're going to have to change it later.
Check to see what "freebies" are being thrown in with your download that you actually want as you go through the installation steps. It could save you some trouble (and disk space) later on. And always make sure the place you're downloading from is a reputable source.
---
About the Author –
Darren Hooper is a Field Support Technician at Rocket IT. Darren is a very avid trout fisherman during the summer, and he lives in Gwinnett with his wife and their huskies.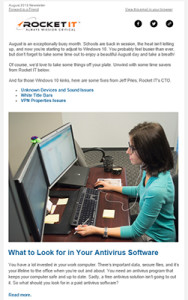 Want technology and leadership content sent directly to your inbox? Subscribe to Rocket IT's monthly newsletter!