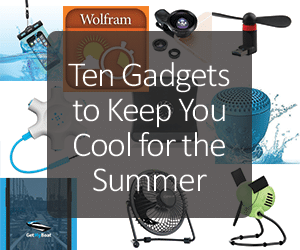 School's almost out, and the heat is rolling in. Summer is so close we can almost smell the barbeque. Down in the south, the summer can be pretty brutal, so we've assembled a list of tech (all under $20, so you have more cash for those summer vacations!) to help keep you cool in more ways than one.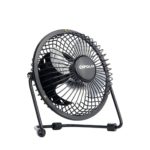 The OPOLAR Mini USB Table Desk Personal Fan is a great thing to have on your desk during the summer months.
They're pretty popular for their compact size, their USB cable (so you can plug it in to your laptop wherever you are), and how quiet it is. And, of course, because it gets the job done.
You may be in the office instead of on the beach, but that doesn't mean you can't enjoy a refreshing breeze.
Cost: $12.99
You're not the only one feeling the heat in the summer; your gadgets can get overheated too. Keep your laptop cool with a Belkin CoolSpot Laptop Cooling Pad.
For those of you who like to rest your computer on your lap, this will also protect your legs. Like the OPOLAR mini-fan, this plugs directly into your laptop via USB, so you won't have to wander around trying to find an outlet.
Cost: $17.65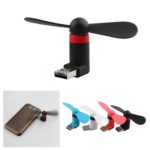 You won't spend your entire summer in the office, and sometimes you really need a breeze on the go. This OTG USB Micro-Fan for your phone comes in a variety of different colors so you can keep cool and still look cool… Or at least match your phone case.
This little fan can convert from USB to a mini-USB and back!
Cost: $4.65-$4.99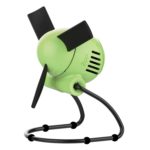 Haven't found the fan that speaks to you yet? The Vornado Zippi Personal Fan has soft cloth blades that are safe to touch, and the fan folds up for easy travel or storage. And it's really REALLY quiet of the white noise of other fans drives you nuts while you're working.
This fan also comes backed by a 3-year limited warranty if you buy it from Vornado. This one also comes in different colors.
Cost: $19.99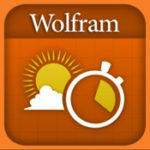 You know what really isn't cool? Too much sun exposure. Good news! There's an app to help you track your time in the sun so you can avoid a sunburn.
Never sure what level SPF to use? The WolframAlpha Sun Exposure app has sun protection advisories that recommend one for you and provide a UV forecast for your location.
Cost: $0.99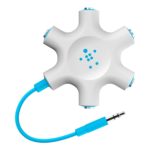 The sun isn't the only thing bringing the heat. Summer vacations mean long drives, plane rides, and train journeys. Avoid the arguments caused by sharing earbuds and get a Headphone Splitter. This also comes in a number of different colors with five jacks for headphones or iPod devices.
Do you hear that? That's the sweet silence of everyone comfortably sitting back with their own headphones to share a movie and enjoy the trip.
Cost: $9.92-$14.99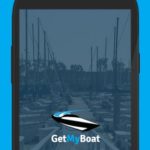 Speaking of travelling… If you don't have a boat, but want to get out on the water, there's an app for that. GetMyBoat works in a very similar way to Air BnB, allowing you to check out boats to rent in your price range.
The app (and website) allows you to search through available boats based on a number of factors like type of boat, features you'd like on it, and how long you can rent it. You can even filter your search by boats that come with captains (or without).
Cost: The app is free, but the boats vary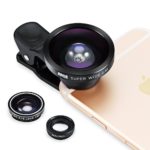 While you're out on the boat, you're going to want to take some pictures. Upgrade your phone's camera with a Camera Lens Kit. It comes with macro, fisheye, and wide angle lenses that clip onto your phone's camera.
This lenses can help reduce glass flare and ghosting caused by reflections. The kit is a one-size-fits-all-phones and includes lens caps and a cleaning cloth for care.
Cost: $21.99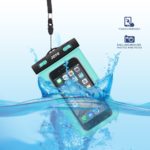 Worried about your phone so close to water? If your phone isn't waterproof on its own, you might want to get a waterproof dry bag for it like this Joto one.
You can still use the phone's touchscreen and camera while it's in the bag. One reviewer said they were able to take snorkeling pictures with their phone within the Joto dry bag without any resulting water damage.
You may have to take your phone out of its usual case to fit it comfortably into the Joto bag.
Cost: $7.99-11.99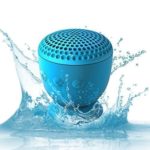 If you like to beat the heat by jumping in the pool, keep your music waterproof with this Bluetooth speaker. The speaker can be kept on any flat surface, has a 10-meter range, and has a playback time of up to 5 hours.
The speaker's description says you can even bring it to the beach. We recommend keeping an eye on it as the tide comes in if you do.
Cost: $17.99
**Prices are marked as listed at time of publication**
---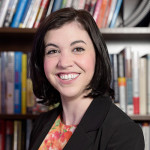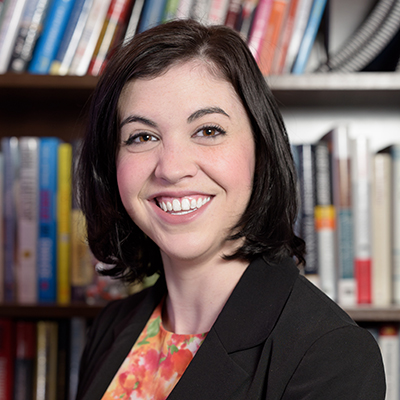 About the Author-

Jacque McFadden is the marketing specialist at Rocket IT. She graduated from Oglethorpe University in Atlanta, and returned to Georgia after spending a year in Austin, TX.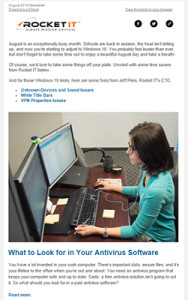 Want technology and leadership content sent directly to your inbox? Subscribe to Rocket IT's monthly newsletter!