Father's Day – a time to celebrate the individuals that helped guide us through adolescence and prepare us for adulthood. Although the meaning behind this holiday hasn't changed much over the years, the same cannot be said about the items we gift to these fatherly figures. No longer must dads around the world fall victim to the receipt of ill-patterned ties and symbolic trophies inscribed with the text, "World's Best Dad". Now, with the continuous stream of new technology, a child can present his or her father with a gift that appeals to his niche interests.
To assist in this journey to find the perfect Father's Day gift, Rocket IT has scoured the web to bring you six potential presents that you can rest assured won't get shoved into the bottom of a dark and cluttered shoebox.
Eero WiFi System
First up, for those shopping for a network guru, let us introduce you to Amazon's eero WiFi system. Eero is what we call a "mesh WiFi system", and here's how it works. After plugging the primary eero hardware into your modem like a typical router, owners are tasked with navigating their home to place additional eero units in areas that typically experience WiFi connectivity issues. Using a proprietary channel, the base unit then sends a signal to each of the supplemental units strewn about the home; blanketing the house in strong and reliable WiFi. In turn, this makes it an excellent option when trying to send WiFi signals to obscure places, like dad's backyard workshops or basement man-cave.
Currently, there are three types of eero devices on the market: the eero Pro, standard eero, and eero Beacon. For those just beginning to launch their eero ecosystem, Rocket IT recommends including at least one eero Pro into the network and using it as the main router. From here, eero Beacons, standard eeros, or even other eero Pros can be used as the access points placed throughout the home.
Once the network is set up, the accompanying eero smartphone app gives owners the ability to check network speeds, view connected devices, diagnose issues, set parental controls, and easily share WiFi passwords with guests.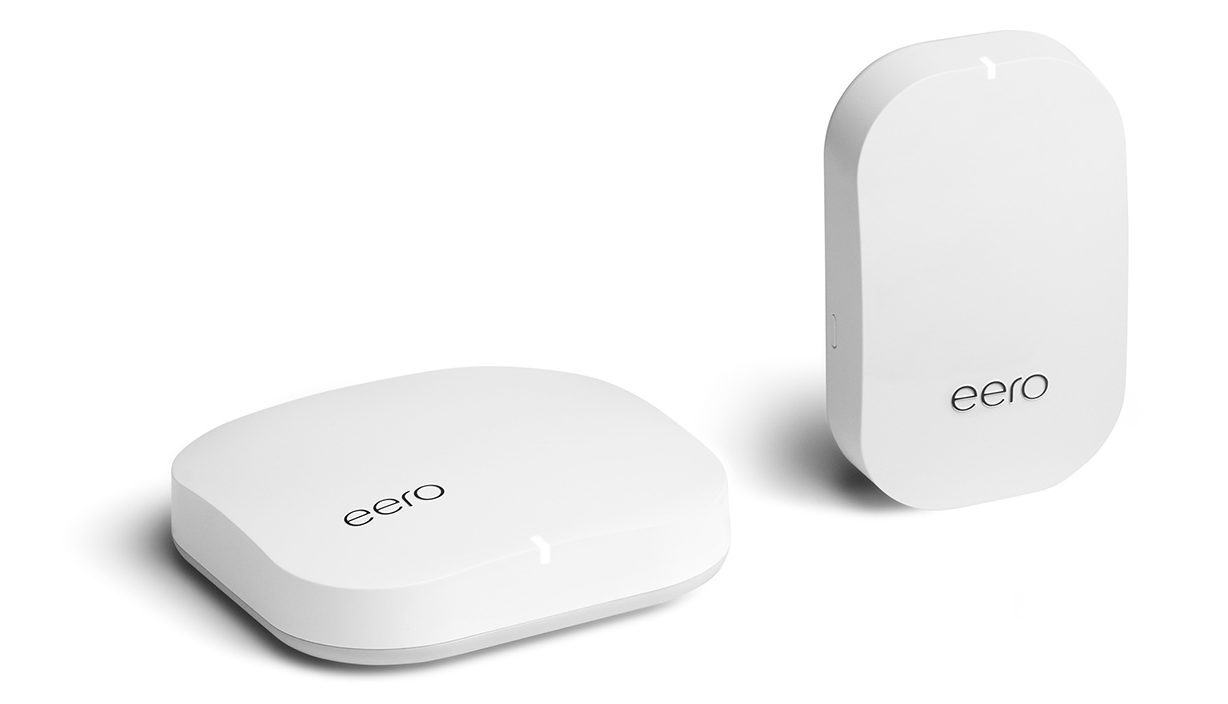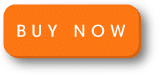 ---
HBO Max
But perhaps you already have a strong home WiFi, and you're looking to put it to good use. In that case, take a look at the newest streaming service to hit the mainstream market – HBO Max. Not to be confused with HBO Go or HBO Now, HBO Max launched in June of 2020 with over 10,000 hours of content directly from the vault of WarnerMedia. For dad's that are huge movie buffs, that's the equivalent of watching Jaws nearly 5,000 times (which you can now do with HBO Max).
While HBO Max's retail monthly price of $14.99 is rather steep, those already subscribed to HBO Now can make the leap to the newest platform free of charge for a limited time. That said, if your family has yet to subscribe to one of HBO's previous streaming services, this is an exceptional place to start. With nearly 100 years of content at your fingertips, viewers can quickly shift from watching classics like "Curb Your Enthusiasm", to newer releases, like "Joker". Additionally, six exclusive programs launched with the streaming platform, and HBO has promised audiences that another 31 are projected to hit the service within the first year.
Keep in mind, with the purchase of HBO Max, you're going to need something to stream it on. And while an app has yet to be released on Roku or Amazon Firestick devices, the user interface present on Apple TV, iPhone, Playstation 4, and Xbox One is remarkably clean and simple to use.
Finally, although HBO is notorious for the production of adult content, HBO Now has plenty of options for kids, such as Looney Tunes and Sesame Street; offering a great way for dads to spend time with younger family members.


---
Cosori Smart Air Fryer
Have a dad that spends more time in the kitchen than anywhere else? If so, there's a chance this next item on our list is right up their alley.
In late 2019, air fryers started to become quite commonplace on the countertops of most homes. Similar to a traditional convection oven, air fryers use a fan to circulate hot air around food. But unlike typical ovens, these portable devices house a fan that is substantially closer to the inserted food. In turn, meals cook faster at higher temperature; which results in crispy crunch that could previously only be achieved by a deep fryer.
So what makes the Cosori Smart Air Fryer different from its competition. Well, as the name suggests, it's definitely smarter to say the least. Cosori's air fryer comes preinstalled with both Alexa and WiFi capabilities; meaning owners can remote control and monitor food without ever leaving the recliner. For example, some recipes may require cooks to shake the food periodically to ensure even cooking. By pairing the Cosori air fryer to the accompanying smartphone app, the device monitors internal temperatures and sends notifications when it's time to flip the food. Taking these smart features a step further, owners of this air fryer can preemptively load food into the fryer before leaving the house, schedule a time for it to begin cooking, and return to a home filled with the fresh, hot smell of air fried goodness.


---
Raspberry Pi 4
So, maybe your dad isn't into cooking, movies, or home networking. What are you to do? Well, for father's that enjoy the simple pleasure of getting their hands a little dirty, the Raspberry Pi 4 offers a creative DIY project. But what is a Raspberry Pi you may ask. Simply put, it's a credit-card sized motherboard, and it looks like something you'd pull out of a standard computer; but way smaller. Without getting too technical, the Raspberry Pi 4 is the newest product in the family of Raspberry suite of products. As a result, it offers faster storage and connectivity than its predecessors; with the added ability to display content at 4k.
With that said, many readers may still be wondering what exactly the Raspberry Pi 4 does. And to answer that question, we must first ask, what doesn't the Raspberry Pi 4 do? Because it's an open-source piece of hardware, owners can install or code software to make the product do pretty much anything. For example, many enthusiasts have been known to turn the Raspberry Pi 4 into video game emulators, video streaming devices, mini desktop PCs, security cameras, weather monitors, automatic plant watering devices, and even computerized bartenders. Honestly, the possibilities are plentiful and there's thousands of project guides available to download online.
For those interested in purchasing this small, but powerful, piece of hardware for Father's Day, you'll be given the option to select between models with 1GB, 2GB, or 4GB of RAM. While Rocket IT suggests picking up the 4GB model, consider taking a look at the desktop kit offered through Raspberry. Along with the main motherboard, this kit offers a plastic case to house the device and a handy guide to help get dad started.


---
Garmin S40 Golf Watch
There's no denying that a significant number of dad's live and breathe on the golf course. Garmin hopes to change the game with the S40 smart watch tailored specifically for golfers.
Priced between Garmin's S20 and S60 watches, the S40 offers a device that is reasonably priced, but still offers a slew of features. Like other Garmin golf watches, the S40 comes preloaded with over 40,000 courses and a GPS to pinpoint your location on the links. As a result, this can be a helpful feature when it comes to navigating hazards like hidden bunkers or distant creeks. But the Garmin S40 isn't just good for exploring terrain; it can also keep track of a golfer's score, has auto shot detection, can determine the distance a ball was hit, and can notify users on their exact yardage to the pin.
But the features of this wearable device don't stop there. Like the typical smartwatch, the Garmin S40 gives wearers the option to link to a smartphone via bluetooth to receive text messages, emails, calls, and other notifications.


---
Bose Frames
Last, but certainly not least, on Rocket IT's Father's Day gift guide, we have an item that blends the concepts of fashion and technology in a truly unique way. Behold, the Bose Frames; stylish sunglasses with audio speakers built in. But before you begin to think of the annoyance that may ensue from giving dad what is essentially a boombox that he can publicly wear on his face, know that Bose promises that 99% of the sound generated can only be heard by the wearer. That said, the Bose Frames do offer a listening experience that is quite different from wearing earbuds or headphones. Instead of completely isolating a listener from the outside world, the Bose Frames are engineered to allow individuals to hear both the music and their surroundings.
But while listening to music is the main draw of this device, it isn't its only use-case. Using a hidden button on the arm of the glasses, individuals can use their Bose Frames to send and receive calls with the built-in microphone. And if that wasn't enough, Bose has begun rolling out initial phases of the company's augmented reality software; which natively works with the Bose Frames. But what does this AR software do you might ask? Currently, Bose AR uses your GPS to understand your location and the way you're facing. It then uses audio cues to provide information about the world around you into your ears. For example, having previously mentioned the topic of golf, one app provides information to the closest hole and some walking directions to get there.
But before rushing out to buy a pair of Bose Frames for the father in your life, make sure to check out the two styles Bose offers: the Alto and the Rondo. A word of advice, the Alto tends to run big, and is recommended for those with larger faces. Regardless of the frames you choose, Bose Frames offer changeable lenses which can be exchanged with other colors at any time.


Well, there you have it, six unique gifts to spark joy in the eyes of any dad. Although the technology mentioned has varying purposes, Rocket IT hopes that these devices help bring you and your family closer together this Father's Day and beyond. For more great gift guides, check out the related articles section of this post, found below.