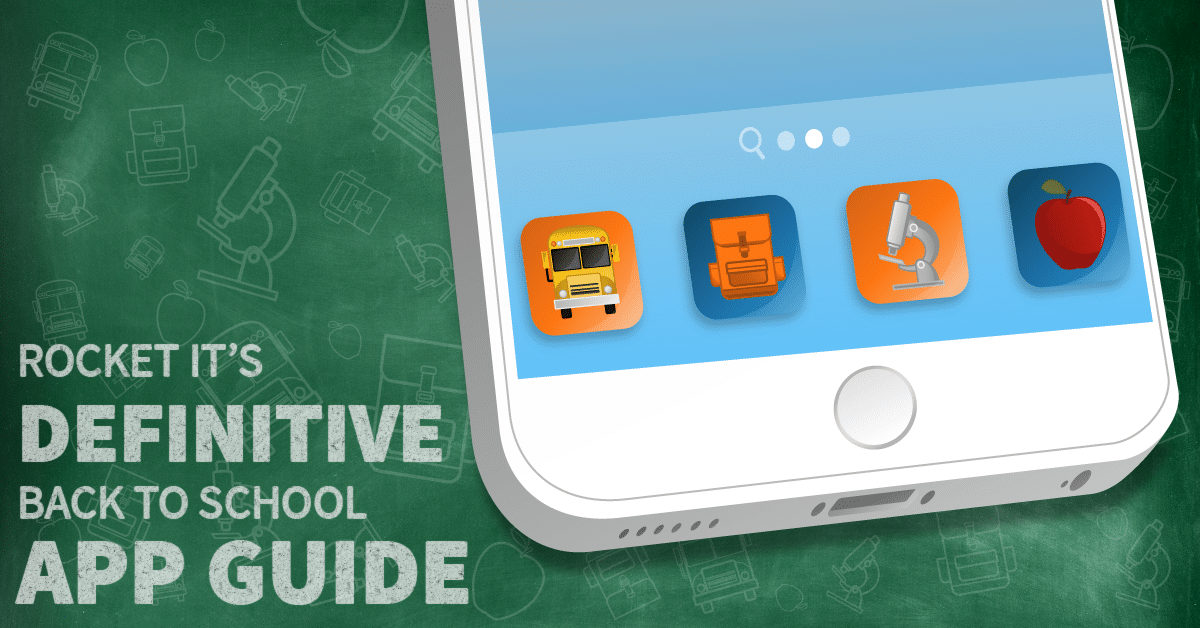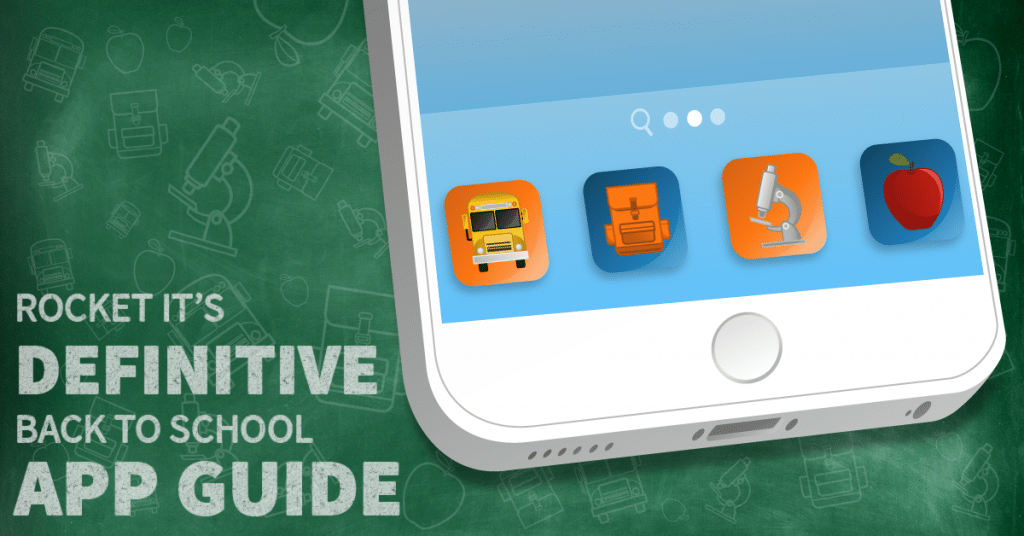 The Definitive Back to School App Guide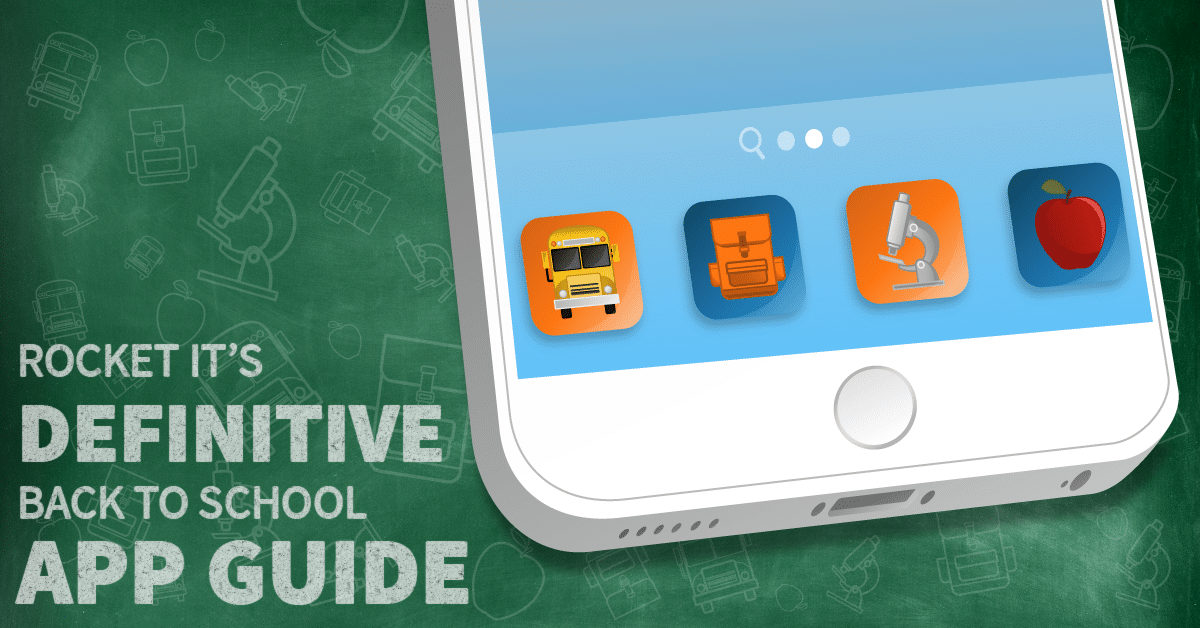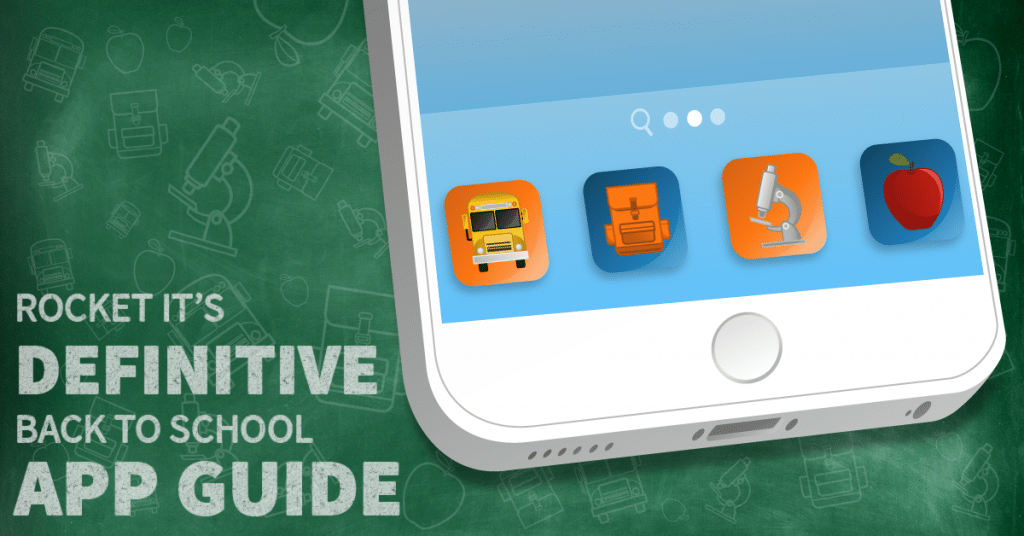 For those individuals who have been out of the education system for some time now, stepping into a modernized classroom may leave them feeling slightly bewildered. Where are the chalk-coated erasers, the spiral notebooks, and the crisp, red apples on the teachers' desk? While you may be hard-pressed to find those apples in a traditional sense; one piece of technology, donning quite the similar name, has become commonplace in the classroom.
Along with its Android counterparts, the Apple iPhone has assisted in breaking down the communication barriers between students, teachers and parents. Through the deployment of mobile applications, smartphones can be used to easily organize thoughts, share ideas, relay concerns, and learn outside of standard school hours.
Although the benefits of using a smartphone for educational purposes are readily apparent, an over-saturated marketplace of applications can make finding truly impactful apps somewhat difficult. Fortunately, Rocket IT has taken the liberty to cut through this clutter, identifying some mobile apps that are proven to benefit teachers, students, and parents alike.
Teachers
Kahoot
Back in the 60s, a little-known game show by the name of Jeopardy broke onto the analog airwaves. Fast forward 50-plus years and that small trivia program has ultimately proven to be a useful tool in molding the minds of young students. Through the use of mobile devices, Kahoot seeks to turn the sometimes dull and mundane aspects of a lecture into that of a fully-fledged game show.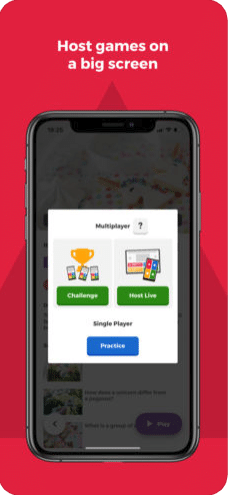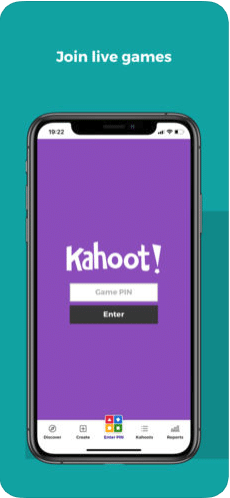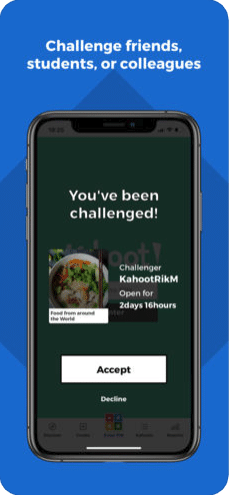 How It Works
Teachers are asked to first present a list of multiple-choice questions with answers based upon the topic of the lecture. Once imported into the platform, students are then asked to navigate to the Kahoot app, where they sign in using a unique PIN provided by the teacher. After everyone has logged in and the game begins, participants are presented with one question at a time. Using their smartphones as a buzzer of sorts, students attempt to answer these questions as quickly as possible. With faster answer times resulting in more points, students are forced to pay close attention to the details of the question and its respective answer. Needless to say, Kahoot relies primarily upon the concept of gaming, believing that incentives such as this can improve retention, increase engagement and boost motivational learning.
ClassDojo
Although the ultimate goal of a teacher is to establish meaningful connections with the students he or she mentors, the fostering of similar relationships with parents should not go unattended. With ClassDojo, teachers can capture moments and share updates directly from their phones – making weekly class newsletters and dedicated web pages a thing of the past. And if you have any lingering doubt about this app's effectiveness, know that it has just recently become the official parent-teach app for many schools across Gwinnett County.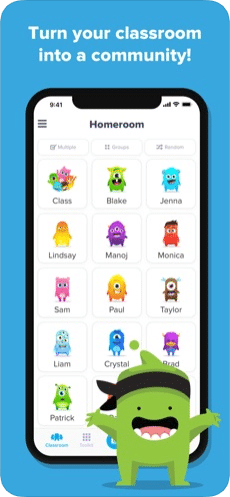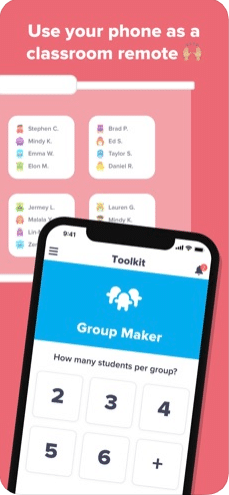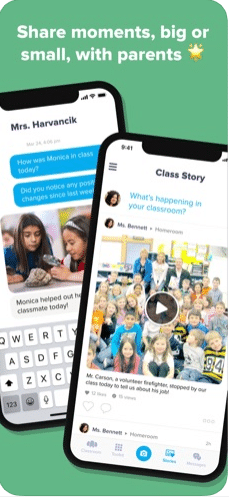 How It Works
In an effort to supplement the standard gradebook, ClassDojo uses a point-based system, positive, neutral or needs work points, to assign rewards and encourage a positive class culture. Additionally, by adding parents to groups, teachers can easily share updates, memorable moments and reminders with the parents or guardians of students. In return, this allows guardians to stay in the loop via an experience similar to that of scrolling through a standard newsfeed. And, like most social media platforms, users are given the opportunity to engage with the content they see. While this is quite the offering, the functionality of the app doesn't stop there. Teachers can use ClassDojo to display classroom directions, randomly create groups, monitor room noise, spark discussions, and more. Furthermore, if the teacher readily has access to smartboard technologies, ClassDojo can project the app directly onto the big-screen – bringing further collaboration to the classroom environment. There is also a fun customizable monster avatar.
Doceri
While ClassDojo's smartboard functionality adds a nice touch to the already impressive application, Doceri takes this concept and ramps it up a notch. For teachers with iPads, Doceri allows users to design a crafted lesson, stream it to any Wi-Fi capable projector, and remotely control the hardware from within the application.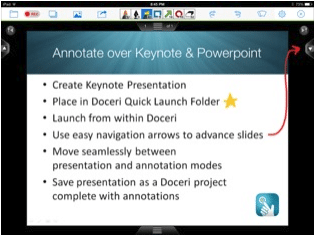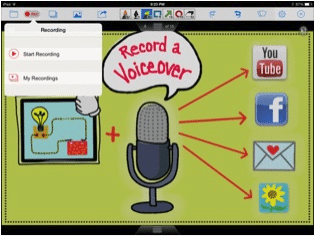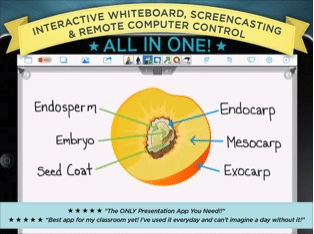 How It Works
Now, make no mistake; mirroring audio and video content to an external display is no new feat. But unlike other casting apps, Doceri has clearly been built from the ground up with education in mind. Presentations can be streamed and edited on the fly. While this capability lends itself to a lot of interesting use-cases, a major draw of this app is that it encourages student engagement. With students using their finger as a stylus, teachers can essentially pass the iPad around the room, allowing said students to answer questions for everyone to see. Then, using the app's video playback settings, the teacher can rewind and fast forward through the student's given solution, making additional comments along the way. Furthermore, Doceri plays nicely with PowerPoint and KeyNote, ensuring that most previously created lesson plans can be imported directly into the software. After a lesson has been completed and issued to the class, teachers can use Doceri to then share projects for external use via social media.
Students
Evernote
While writing notes by hand improves information retention, it can be difficult to manually sort through all that information right before a big exam. Evernote assists in alleviating this problem by allowing students to transfer their hand-written notes into a digital environment.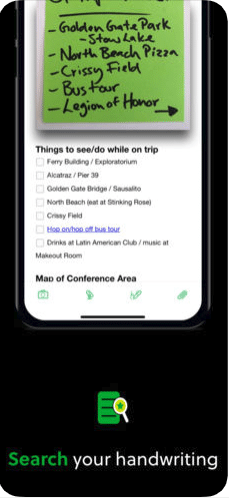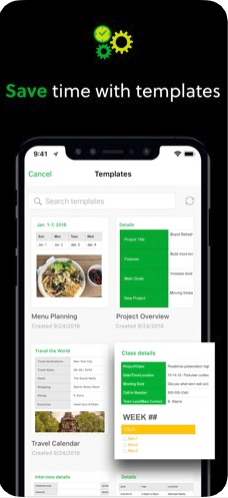 How It Works
After attending a class lecture, a student can use his or her phone to take a picture of their notes for the day. Once those images are uploaded to the Evernote application, the documents take on many of the attributes you would find in a desktop word processor. In return, the text of notes becomes searchable, giving students an opportunity to quickly refresh on important concepts before their next big exam. Furthermore, standard documents, such as PDFs and Word files, can be imported, allowing for group sharing and additional markups.
Quizlet
Flashcards – an effective solution in dire need of a 21st century overhaul. Quizlet takes the core concept of a memory-based study session and digitizes it. As a result, students can scan documents, create flashcards on important topics and browse the study guides of other users.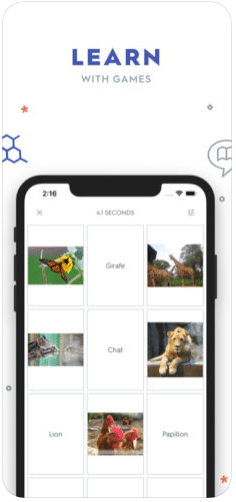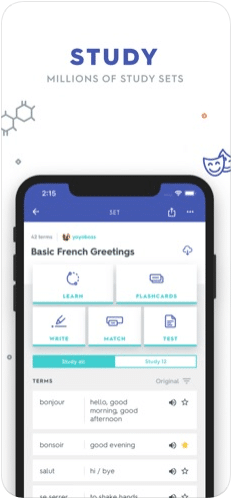 How It Works
Upon launching Quizlet, students are given the option to either immediately create a flashcard set, design an interactive diagram, or explore the work of users in similar classes. After selecting one of these choices, Quizlet helps students get test-day ready through a series of memory and matching themed games. Furthermore, Quizlet has recently expanded its functionality by incorporating artificial intelligence into its platform. By analyzing millions of anonymous study guides, Quizlet's Learning Assistant Platform can create a study session specifically catered to the exam at hand.
Trello
Ever had one of those group projects where some individuals refuse to contribute? Now, with Trello, you can call those classmates out. Using an extensive organization toolkit, Trello takes project management to a whole new level.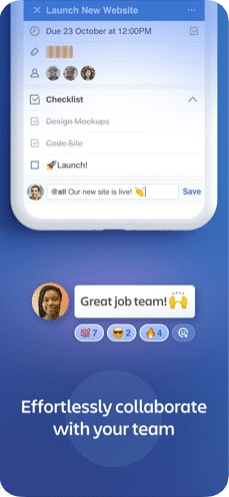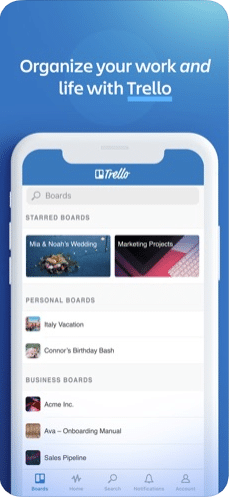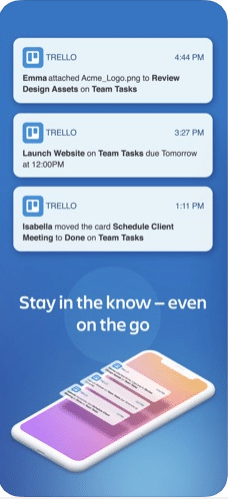 How It Works
Using the cloud to sync across multiple devices, Trello uses a simple series of boards, list and cards to assign unique tasks to each participant in a group project. Once a team has been created, the administrator of the group creates a to-do list; filling said to-do list with a series of cards. In the card, a description of the task, checklist, due date, comment section and task assignment section are included. Because the lists and cards included on a Trello board are publicly displayed, individuals of the group can regularly check in on teammates, ensuring their keeping on track with the projected deadline of the project.
Parents
Socratic
Picture this – your child comes home from school with a backpack full of homework. You sit down, crack open the geometry textbook, and the first question asks you the find the hypotenuse of a right triangle. Perhaps you know the Pythagorean theorem by heart, but for most parents, this isn't a concept used on a daily (or even yearly) basis. While, yes, you could Google the answer, the underlying theory of the problem still goes left unexplained. With Socratic, a parent can simply use his or her smartphone to take a picture of the question and within moments a series of visual guides will populate on screen.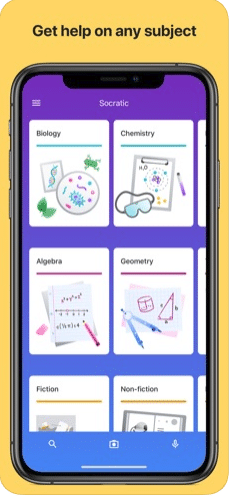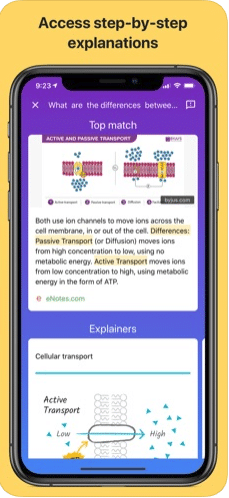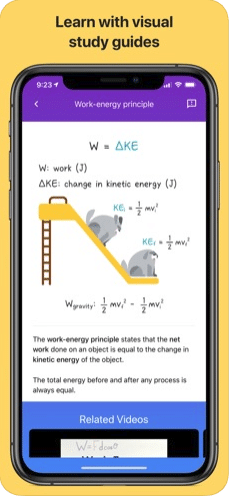 How It Works
Using artificial intelligence, the Socratic app aggregates millions of questions, and using selective thinking, interprets the problem to find the answer with the highest success rate. Once the appropriate solution has been determined, a series of website links, videos, definitions and web results appear on screen. Furthermore, because this app is intended to appeal to all age students, the populated results are easy to understand.
SignUp
For parents that have found themselves thrust into the role of a class parent or member of the PTA, there will inevitably be a time when you're selected to plan a school-sponsored event. Now, even for the most organized, planning an event can be daunting. Fortunately, with recruitment-based apps, like SignUp, event organizers are given the tools needed to easily recruit volunteers, significantly reducing the strain and time that goes into planning such events.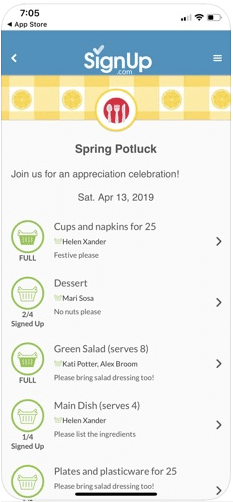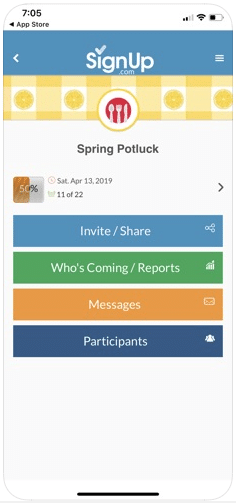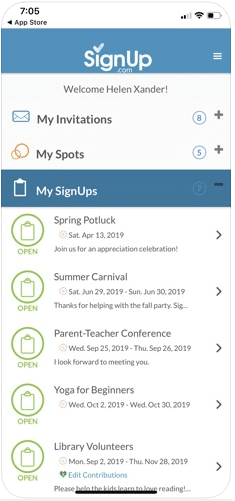 How It Works
The lead event planner of the school function first creates a SignUp page via the mobile application. Invitations can then be sent via email or text message to parents of students. After accepting this invitation, the creator of the event can create reminders, ensuring volunteers are kept up to date on quickly approaching deadlines.
LaLa Lunchbox
For parents of picky eaters, finding lunch options that are both nutritious and delicious can quickly become somewhat of a chore. Using a fully customizable list of dietary-accommodating foods, LaLa Lunchbox makes packing a lunch less of an ordeal and more of a bonding experience between parent and child.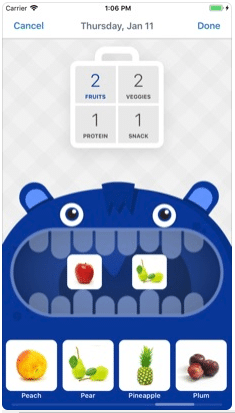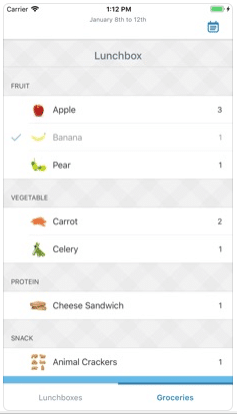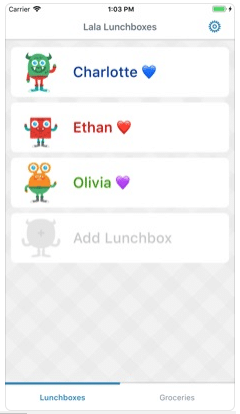 How It Works
LaLa Lunchbox breaks a standard lunch down into four categories: fruits, veggies, proteins and snacks. Parents then work with children to identify the types of food the child is comfortable eating from each of these four categories. For those kids with dietary restrictions, LaLa Lunchbox has taken the liberty to release a series of diet-friendly lists, making it easy to find lunch packing inspiration, regardless of lifestyle or eating habits. Once those food items have been established, parent and child go through each day of the week, selecting the foods to be placed in the lunchbox of each respective day. As a result, parents can meal-prep the night before, and breathe easy knowing there will be no early-morning arguing over the lunch options of the day. Furthermore, LaLa Lunchbox extends its functionality, giving users the ability to create and share grocery lists based upon how frequently each child of the family consumes different foods.
There's an App for That
With gamification making significant impacts in the field of education, it's remarkable to reflect upon the transformation smartphones have made in the classroom. Rather than serving simply as a method of student distraction, these mobile devices and their applications have made great strides to improve information retention, increase engagement and boost motivational learning in students. That said, the simple use of an application is not enough to produce these phenomenal results. Instead, members of the education system must look at these smartphone applications as tools to supplement the hard work and dedication that is still needed to succeed.