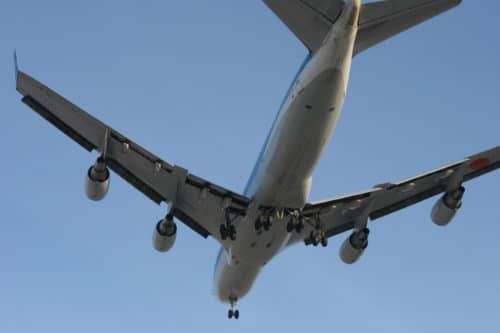 In the time before online booking, before you could skim through flights on your phone and get text alerts for check-in times, you had to schedule flights and check availability either through your travel agent or through the airline directly.
Think double-booking seats is a problem now?  There was no guarantee you'd be able to get an immediate answer when you called in, as they had to check their logs, and they didn't always have a linked computer system to make sure the seating chart was updated in real-time.
Now it's less about getting any seat on a flight and more about getting the right seat at the right price. Technology has made booking flights far less painful a process for you, and here's how you can make it less painful for your wallet too.
FareCompare helps you search deals on flights from around the world. Whether you have a specific travel schedule in mind or just want to find the best deals for a currently unplanned trip somewhere you've always wanted to go, FareCompare searches sites for the best price. The web version of FareCompare opens each search in a new tab for easy side-by-side comparison.
With FareCompare, you can save trips to your "My Trip" section and receive alerts when fares drop. This is great for anyone who likes to start planning early, so you can wait and see if you'll get a better price. Unfortunately, cheap prices can change quickly, so be sure to stay on top of those notifications.
FareCompare also provides travel tips and tricks.
For those of you with dates in mind for your next trip, Google Flights helps you compare tickets for airlines and discount travel services around the web, all in one window. Like FareCompare, you can sort by price and set up alerts for price drops for your trip. With Google Flights, you can also sort through options by departure, duration, arrival, airline, and stops. The default search sorts flights by price and best fit (so they'll automatically put those round-trip flights up top and then sort by price, unless you change it).
Google Flights not only alerts you when a price drops, but it'll also send you a notification to warn you when a price may be about to rise. For those of you who are always keeping your eye out for a better deal and sometimes miss a great one by waiting, this is a great feature to have.
For those of you who don't have specific days you're set on flying, Skyscanner shows you the lowest airfare available in a span of time so you can choose the cheapest days to travel. You can also select their "Flexible" search tool to mix and match airlines and look for other indirect routes. It may add to your travel time, but you'll cut out some of the additional costs.
You can also search for cheaper flights out of other airports near you instead of picking one set airport.
---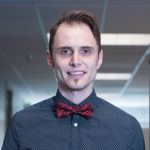 About the Author –
Emanuel Purcar joined Rocket IT in the spring of 2015 as a Service Team Intern and is now a Remote Support Technician. He lives in Gwinnett with his wife and their newborn son, and he plays in a Christian band with his church.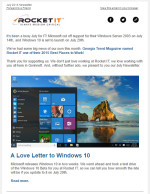 Want technology and leadership content sent directly to your inbox? Subscribe to Rocket IT's monthly newsletter!