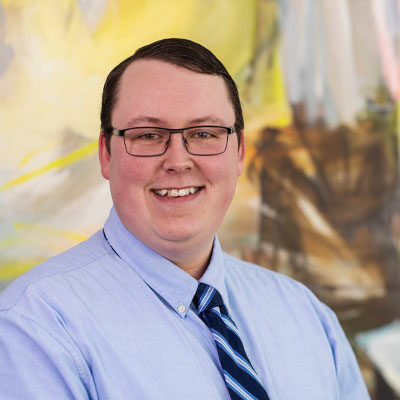 Seth Giles is Rocket IT's Security Manager, overseeing the deployment and maintenance of cybersecurity measures for the organization and its clients.
Prior to his management position, Seth launched his career at Rocket IT as a Support Technician in 2020. As a member of the organization's Service Team, Seth found his passion in helping clients maximize uptime and performance through technology. Naturally, this interest in proactive work led Seth to pursue a role in cybersecurity. One year later, Seth transitioned to Rocket IT's Technical Services Team as a Security Engineer and quickly rose through multiple leadership positions within the department.
In 2023, Seth joined Rocket IT's Leadership Team, providing the technical insight needed to help client infrastructures adapt to meet the cybersecurity needs of the modern workplace.
Equipped with an MS in Cybersecurity and Information Assurance from Western Governors University, Giles currently leads a team of IT security professionals in identifying cybersecurity trends and designing networks that meet modern security standards.
When it comes to Rocket IT's core values, Seth's favorite is a secret one – Eat More Ice Cream. And while defending the integrity of client networks can often be a serious task, Seth always remembers to follow his second favorite value – Have a Blast.
Favorite Quote: Two possibilities exist: either we are alone in the universe, or we are not. Both are equally terrifying." - Arthur C. Clarke.
Favorite Local Restaurant: With much deliberation, either Texas Roadhouse or Iron Age.