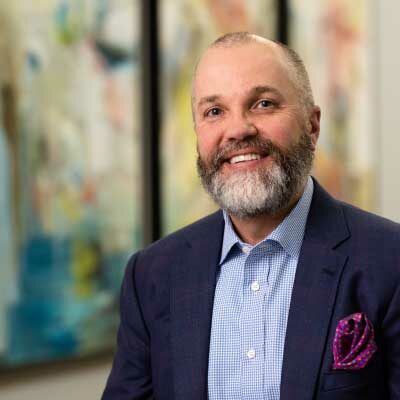 As founder and CEO of Rocket IT for the past 26 years, Matt Hyatt and his award-winning firm have provided businesses with the strategy, security, and support needed to thrive in today's competitive industries. 
From his mission to empower people through human connections and better IT services, Matt has continuously enjoyed being an ardent supporter of his community, participating in a wide variety of civic projects and initiatives. However, it was an experience in his Leadership Gwinnett class that opened his eyes to a critical need that many take for granted – public education. Since graduating from that class, Matt has served on the Gwinnett County Public Schools Superintendent's Business Leaders Council, the Gwinnett Online Campus Board of Trustees, and the Advisory Boards for the Gwinnett School of Mathematics, Science, and Technology, and the Paul Duke STEM High School. 
Through these and other leadership experiences,  Matt continues to share his insight via initiatives such as GiANT X-Core, Small Business Workshops, and the foundation of several peer groups. 
Matt's enthusiasm for his community is amplified by his team at Rocket IT. Team members are encouraged and supported to participate in a variety of other important causes and organizations, including Eagle Ranch, Leadership Gwinnett, and Gwinnett Young Professionals, to name a few. 
From these efforts, Matt has received numerous awards over Rocket IT's 26 years of operation; including the Pinnacle Small Businessperson of the Year Award, Partnership Gwinnett's Innovation Award, and most recently, the Gwinnett Chamber's Public Service Award. 
Outside of work, Matt enjoys spending time with his wife, Maureen, and their two children, actively pursuing their shared passions for photography, travel, and food. His personality type is INTP.
Favorite Quote: "To laugh often and much; To win the respect of intelligent people and the affection of children; To earn the appreciation of honest critics and endure the betrayal of false friends; To appreciate beauty, to find the best in others; To leave the world a bit better, whether by a healthy child, a garden patch, or a redeemed social condition; To know each one life has breathed easier because you have lived. This is to have succeeded." - Ralph Waldo Emerson.
Favorite Local Restaurant: Marcel - They make a great steak but their "bread service" is amazing.