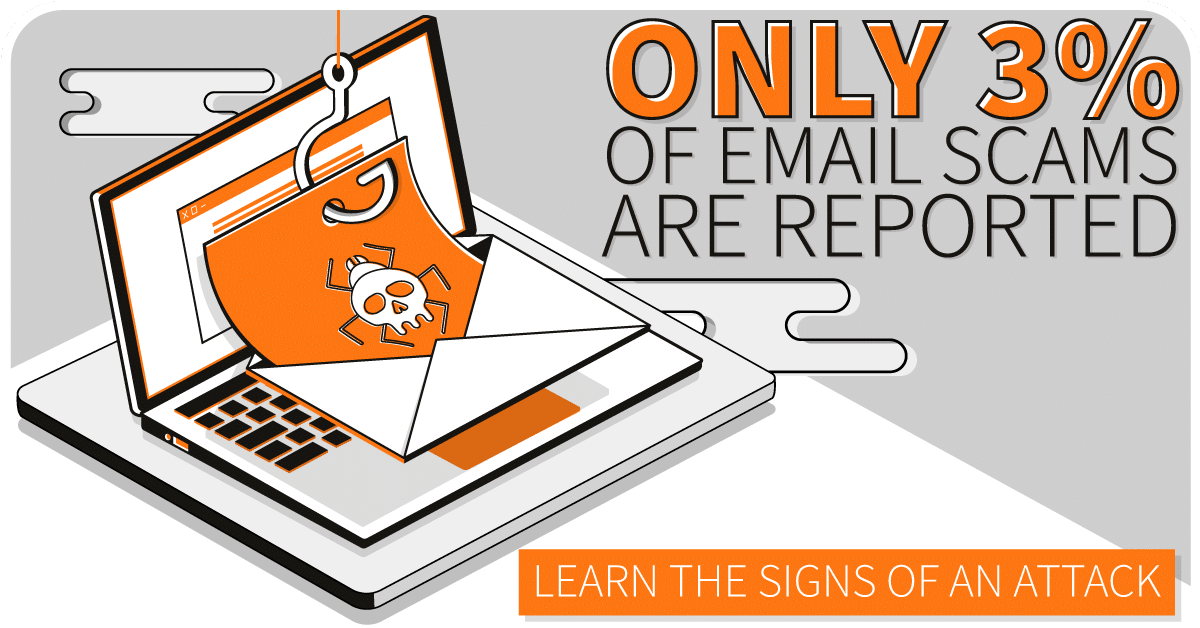 Can you detect fake emails?
A single click can result in days of downtime and tens of thousands of dollars in lost revenue for your organization.
---
Through a complementary phishing test for you and your team, you can quickly determine how susceptible you are to attack and where you stand amongst your peers.
Here's how it works:
Upon signing up, Rocket IT will reach out to launch a test for you & your team. Once finished, you'll be sent a score to see how you compare along with any red flags you may have missed.
| Sign Up | Take the Test | Review Your Score |
| --- | --- | --- |
| | | |