Security
You already know that your security is mission critical. With 43% of attacks targeted at small businesses, having the right solutions in place can prevent a costly ransomware breach for your organization.
How's your security plan looking?
Your Technology
Ideal Security is specially designed with your organization's security needs in mind. Whether you have an internal team in place monitoring your day-to-day or you're still looking for the right partner to help, our Ideal Security plan with remote monitoring, managed backups, managed firewall, security services, and more will ensure your data stays safe.
Your People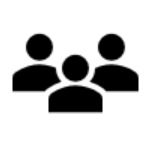 In the age of ransomware, every job is a security job. Our virtual CIO can train your end users to be cybersecurity heroes, work with you to create and test a strategic business continuity and disaster recovery plan, and more with Rocket IT's vCIO Security solution.
Interested in learning more about security from Rocket IT? Join our vCIO for our next Security in the Age of Ransomware webinar.