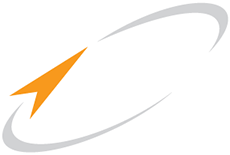 Strategic Foresight and Financial Management
Traditional IT support was built on a break/fix mindset. It was all about being able to react quickly when something went wrong and minimize the downtime. This is still important. But it's not the whole story anymore.
We've found our clients get more done when we, as the IT provider, take a more strategic approach. Whether it's helping you implement new technology, create long-term solutions or budget for technological growth, we provide much more than reactive services. Here's how we do it:
We're proactive.
We have the tools and know-how to predict when, for example, a hard drive is about to fail or a server isn't running efficiently. We sneak up and tackle the problem before it happens, maintaining the long-term health of your IT infrastructure.
We're "in the know."
We stay on top of new technology developments so you don't have to. You'll hear from us the second we discover a solution that could help your people work smarter, faster, or more cost effectively. (We'll also let you know if a trendy new technology is more hype than help.)
We're strategic.
We're always thinking about how we can support your business's growth. You're looking at mobile. Cloud services. Improved collaboration. Employee-owned devices. You've got a lot of options. We help you make the best choices, and then we create the roadmaps. <
Back to Always Mission Critical Support System