March 24th, 2016 by Rocket IT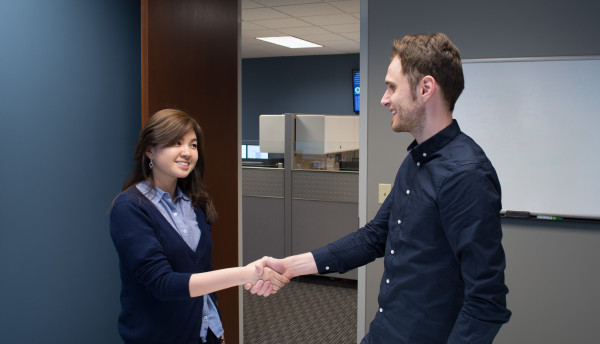 Salespeople. I am one, so I'm keenly aware of the truth in this statement:
"No one likes to be sold, but everyone likes to buy."
Recently, I went to an oil change place near my office. Why did I go? Because I needed my oil changed. Also, they had good online reviews and were convenient.
While I was there, they politely informed me of other things they noticed, including some things they could do for me right there. Now I'm keenly aware that this is a key part of their business model, and if I shopped around for some of these add-on services they offer, I could certainly find them cheaper elsewhere. The two services they mentioned to me that my car could use were a tire rotation and new air filter.
Now paying someone else to change my air filter sounds about as attractive as paying someone else to put a Christmas tree air "freshener" on my rear view mirror. I can certainly change it myself in 2 minutes and probably pay less for the filter itself.
However, spending $20 at that moment to get my tires rotated quickly was much more valuable to me than any of my alternatives (either doing it myself at home or paying a little less to go spend a lot more time drinking bad coffee in a musty waiting room). Knowing they were prepared to do it in record time, I was a little flustered thinking about paying the equivalent of hundreds of dollars per hour for this simple service, but they had made an investment in infrastructure to allow this to be a quick and easy "Yes" from me.
The point? Being a pesky sales guy who is always working an angle guarantees that you will drive away customers and friends alike (how many people do you know whose Facebook feed has become a wall of posts selling this amazing new home business they just got in?). Instead, just focus on offering value to the right person at the right time.
And if you're in a buying role, don't be the person who refuses to listen to any salesperson at any time. You might just miss out on your next insanely valuable purchase.
---
Ryan Bonilla is very active both professionally and personally in the Gwinnett community. He is a Gwinnett Chamber ambassador as well as serving on several committees and boards related to leadership and education. He lives with his wife and two daughters in Sugar Hill, GA.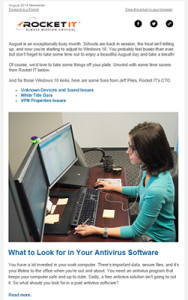 Want technology and leadership content sent directly to your inbox? Subscribe to Rocket IT's monthly newsletter!