March 10th, 2017 by Rocket IT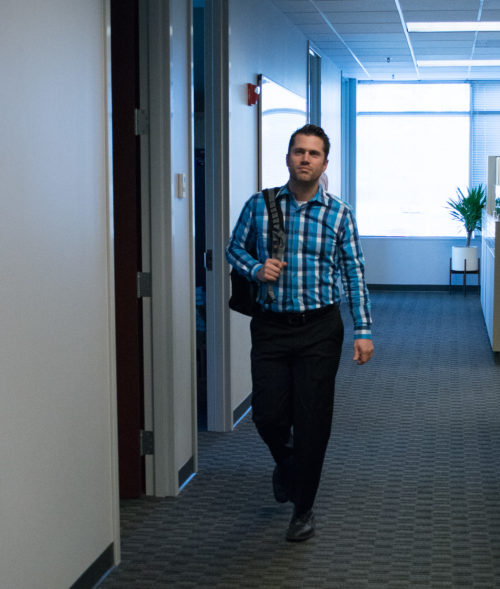 Are you getting ready to travel outside the country? You've probably run down the typical checklist: give your itinerary to a trusted friend or family member so someone knows where you are, check in with your embassy, get your passport and (if necessary) visas up to date, stay hydrated, etc. But how can you make sure you're ready to work and collaborate with your team stateside after you get off the plane?
Whether it's your first time traveling to a foreign country for work or you're just looking for a few new tips, here are five steps you should take before checking in for your flight.
Check your security
Are you confident in the security of your means of connecting to your home office when using potentially compromised public networks in a foreign country? Before you leave for your trip, set up a virtual private network (VPN) connection and test it from your home to make sure you can safely connect to secure information you may need abroad.
Ensure your phone will work
You don't want to get to the hotel room and find that your phone doesn't work at all where you are. Call your phone provider and activate an overseas plan. This is a good rule of thumb for all of the services you typically use locally and will need abroad, so be sure to call your bank to let them know when and where you'll be traveling, as well.
Choose the devices you need to bring
Do you really need to bring that laptop? Laptops can be heavy, unwieldy, and are a huge target for theft. Can you get away with just a tablet and/or phone?
Make sure you have the right charger adapter for all your devices
As funny as it was when someone tried to plug an American hair dryer into a European plug in the movies, it's not amusing when it's you. Pick up a few adapters for your electronics. Depending on where you're traveling and where you're recharging, you may need a charger adapter that adjusts voltage. You can tell pretty quickly when a plug isn't going to work, but it's not as obvious right away when the voltage is too high. Check the voltage capacity of your devices before plugging them in so you don't risk overheating them.
Set up contingencies
You've already contacted your embassy. Your spouse has your complete itinerary and flight information, and your banks and phone providers have set up your accounts for overseas service. But what about your work contingencies? Does your team have all the appropriate information they need in case you're delayed or unavailable?
Before leaving for your trip, make sure your peers and reports have everything they need from you to make sure critical work gets done if you are out of pocket while abroad.
Wouldn't it be easier if more things in business came with an actionable checklist? Your technology strategy should. How's your IT plan and budget coming along? Do you think there's room for improvement? We can give your leadership team a clear path forward for wise technology investment that supports your business goals.
Do you have any availability next week to discuss?
---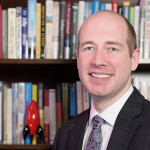 About the Author-
 Eric Henderson is Rocket IT's virtual Chief Information Officer. He is also the tallest person at Rocket IT (by a fraction of an inch).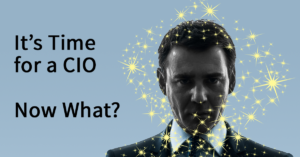 Have you found that you need the expertise of a Chief Information Officer to help you make strategic decisions on how to leverage technology to meet your unique business goals, but aren't ready to commit to hiring a full-time executive to fill that need? Learn about our virtual CIO services.