IT Projects
Do you need a partner with a team of local IT experts to help with your next big project? Do you want them to operate on clear timelines and use documented processes to give you peace of mind that the project won't include unplanned downtime? How about fixed-fee pricing on every project so you know what you're spending before you get started?
Here are examples of some projects we can complete on-time and on-budget for you:
Office 365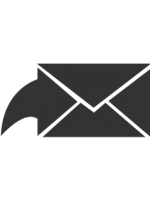 Work smarter from anywhere with Microsoft Office 365.
Email is always mission critical, so you have one shot to get an Office 365 migration done quickly and correctly. Our Office 365-certified professionals provide you clear expectations and ensure users, distribution groups, aliases, public folders, and more are correctly migrated.
By the time your people are ready to work, they'll see their Outlook personalized settings still in place and will be ready to pick up their work right where they left off without experiencing any downtime.
Best of all? Our team can train your users to ensure a smooth transition and maximum productivity.
Amazon / Azure Cloud Server Migration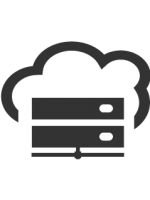 You've made the decision to make your move to the cloud but want a certified partner to manage your server migration.
We can confirm that you're making the right choice at the right time, then we can manage the process from start to finish. We'll help you weigh the value of redundancy.
Your data will be stored in a secure datacenter with the option to keep a copy on the East Coast and the West Coast to protect against larger disasters.
With an Amazon AWS or Azure Cloud Server, your recovery time on backups is significantly lower, and your scalability is unmatched.
Wireless Deployment
Are you interested in analytic reports of your wireless access points and increased security?
We can map your access points for you and determine who's using them and for what.
We can also shut off your access points outside of business hours and track who's connected to the wireless access points to make sure the only people accessing them are the ones who need to be.
Virtual CIO Services
Are you not ready to commit to hiring a full-time CIO? Could you benefit from the expertise of having one available to help with strategic decisions on how to leverage technology to meet your unique business goals?
We offer a low-cost, high-value alternative that allows you to move confidently forward. You can magnify the value of our vCIO services by combining it with our Ideal IT support plan, combining the power of a vCIO with an outsourced IT department, whose proactive efforts help you maintain peak efficiency.
Strategic Roadmap
No one knows your company's IT better than you do. But when you spend every day enmeshed in the details of keeping your company's IT infrastructure running smoothly, you might not have the bandwidth to focus on the road ahead.
With the right strategic partner, you can keep focused on what's currently Mission Critical and still build a Strategic Roadmap for your company's success.
We can work with you to perform an in-depth, detailed Strategic Roadmap. Learn more here. 
---
Contact us about your next project.