IT Projects
Do you need someone with certified, local IT staff to help you with your next big project? Do you want them to operate on clear timelines and use documented processes to give you peace of mind that the project won't include unplanned downtime? How about fixed-fee pricing on every project so you know what you're spending before you get started?
Here are examples of some projects we can complete on time and on budget for you:
Office 365
Work smarter from anywhere with Microsoft Office 365.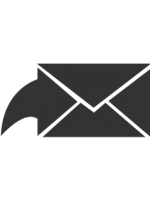 Email is a natural and consistent part of your daily work life. Make sure you're using a service that understands what you need. With the capabilities included in Office 365, you're not only getting a service built on enterprise experience and security, but also the latest innovative and easy-to-use collaboration and communication features.
Email is always mission critical, so you have one shot to get an Office 365 migration done quickly and correctly. We'll provide you clear expectations. We'll ensure users, distribution groups, aliases, public folders, and more are correctly migrated. By the time your people are ready to work, they'll see their Outlook personalized settings still in place and will be ready to pick up their work right where they left off.
Amazon / Azure Cloud Server Migration
Reliable. Scalable. Compliant. Affordable. Fast!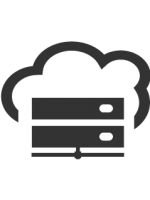 If you've never heard these words spoken at the same time when discussing your server infrastructure, it's not surprising. As you consider your next server project, we're happy to help you decide whether moving to the cloud is right for you.
Our certified technologists can assess your existing infrastructure, help you choose the right cloud server platform, plan your migration, and provide expert local support afterward.
Wireless Deployment
Complaints about weak Wi-Fi signal in the conference room? Dropping your wireless signal every time you walk across the office? Concerns about vulnerability or bandwidth because you aren't convinced your guest network is properly configured and secure?
Increase your productivity and efficiency by upgrading to a high performance wireless mesh network with a next generation firewall and intrusion prevention. The modest cost will quickly be recovered by a fully productive team, with the ability to prioritize critical resources and securely connect multiple locations.
Technology Upgrade / Refresh
Have your servers and networking equipment reached end-of-life?
So many variables must be considered when designing the proper refresh, not the least of which include understanding compatibility with your key applications and accurate migration or replacement of the critical customizations that you have precisely designed over time.
Our experts can design, implement, document and support your project on time and on budget.
Virtualization / Server Consolidation
The advancement in virtualization technology from 1999 to now was transformational in allowing organizations to maximize the value of their infrastructure, reduce IT expenses, and increase efficiency.
Our technologists are virtualization masters who can help you analyze the risks and rewards of taking your physical server environment to a virtualized one. With a clear plan and fixed cost, we can give you peace of mind through your virtualization project.
Interested in learning more? Contact us.